A Pledge to Continue to be a Beacon in Turbulent Times...
By Tori Hil | Oct 01, 2023
New Look. Same Commitment.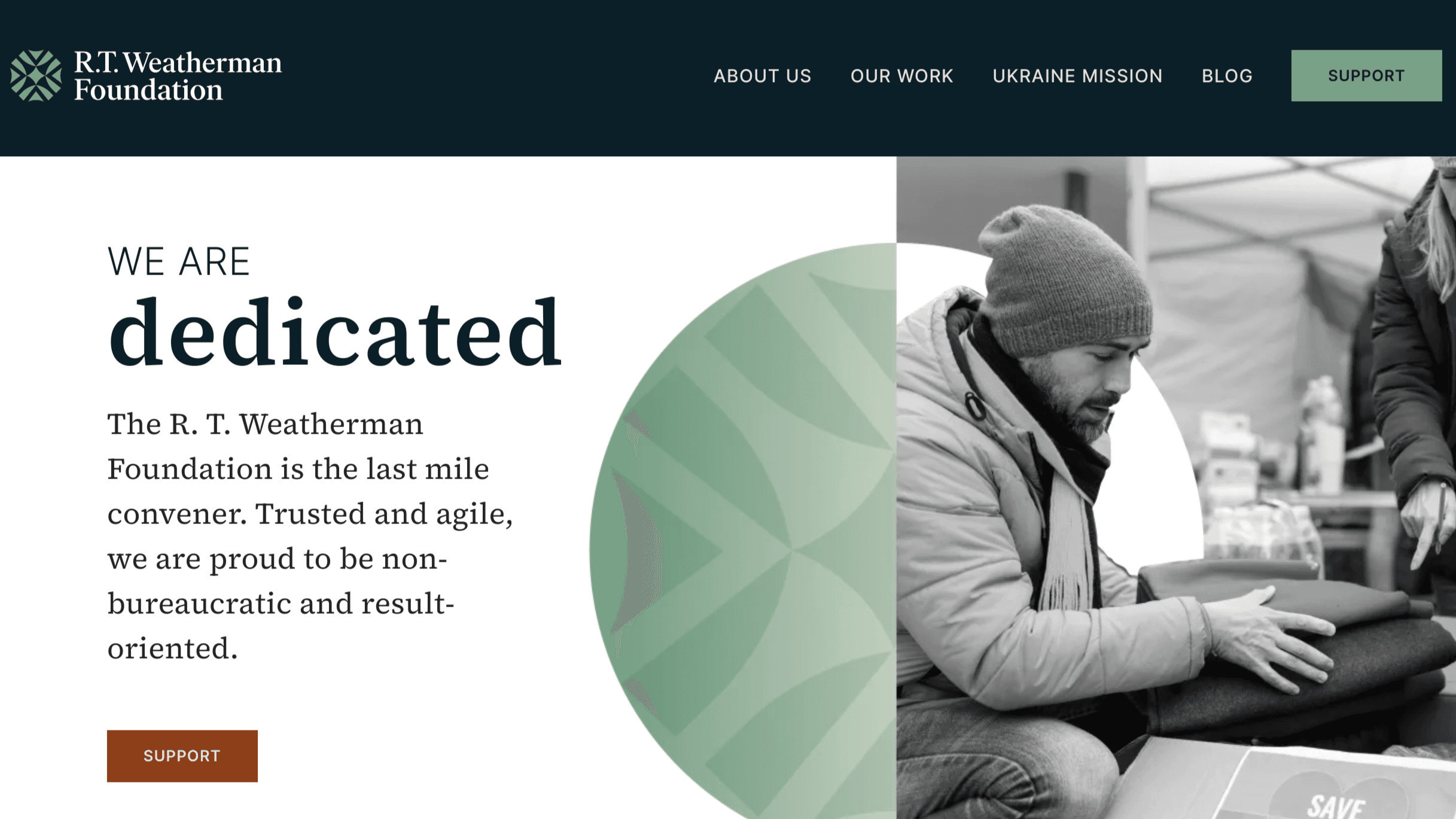 We are thrilled to unveil the R.T. Weatherman Foundation's rebrand and website relaunch! Our new identity is more than just a refreshed look inspired by Lady Liberty— it's a pledge to continue being a beacon in turbulent times, and filling life-saving gaps. Check out our fully refreshed website to explore our initiatives and join us in a mission to forge pathways between lives in peril and critical aid.
Our work was featured in the New York Times this last week, outlining the impact our partnerships and work on the ground has had so far!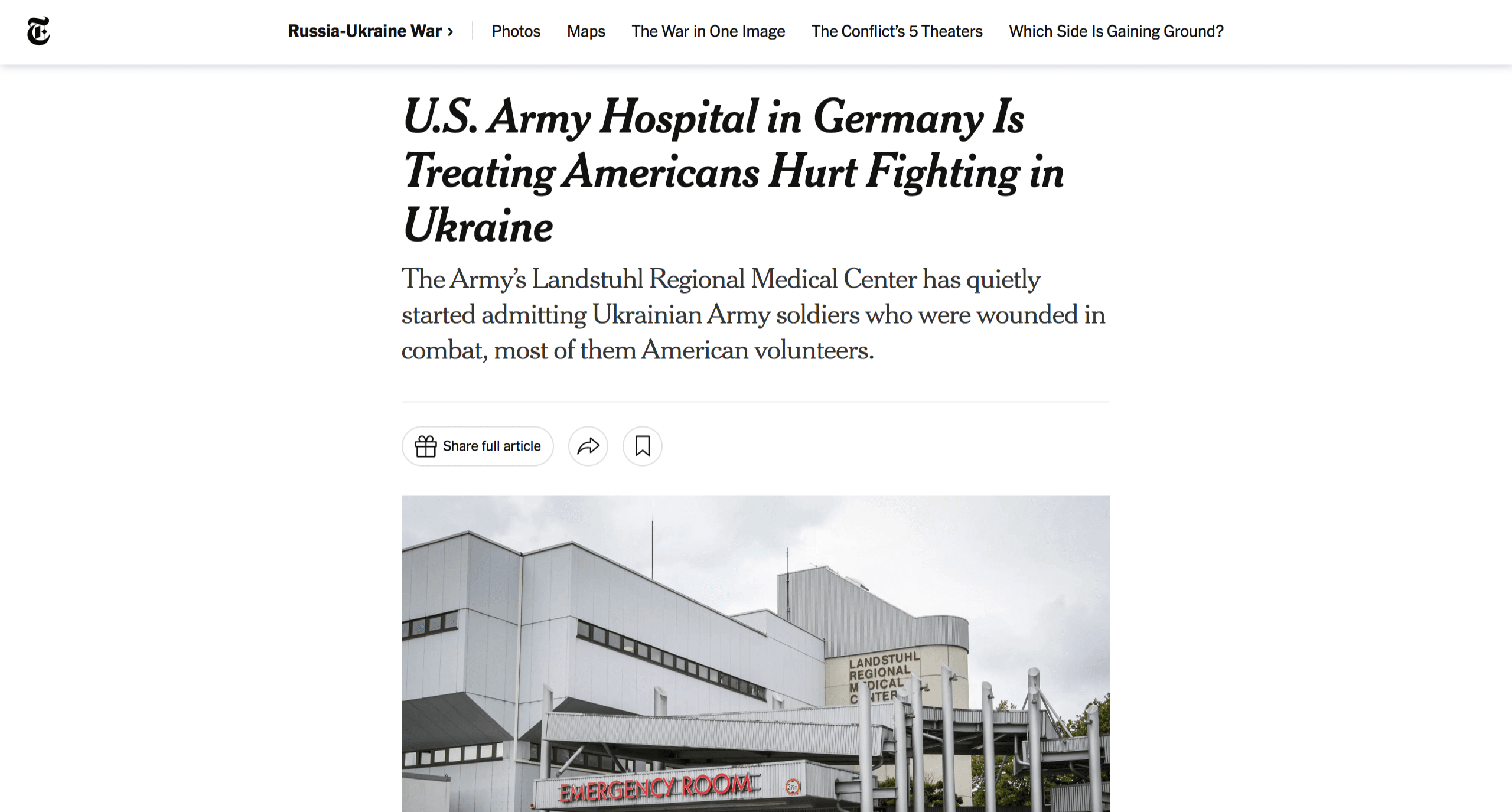 David Bramlette, a former Green Beret medic, fought as a volunteer in Ukraine and then began working for our Romulus T. Weatherman Foundation team. He has helped evacuate Americans who are wounded or killed in combat.
" 'It was one of the best days I've ever had in Ukraine,' he said.
Patients were soon in ambulances, paid for by the foundation, for a 30-hour drive through Poland and across Germany to the hospital, which is near the French border. Since then, three more groups of wounded have joined them."
Evacuation
We have provided a bus to take 51 civilians (11 people with disability amongst them), who'd been evacuated from the front lines of Zaporizhia area, to Tegel (Berlin) to be housed. The organization we have partnered with for transportation has tracked every person until they get the housing, to make sure all is well with them abroad.
The passengers were provided kits with food and hygiene products for their travels.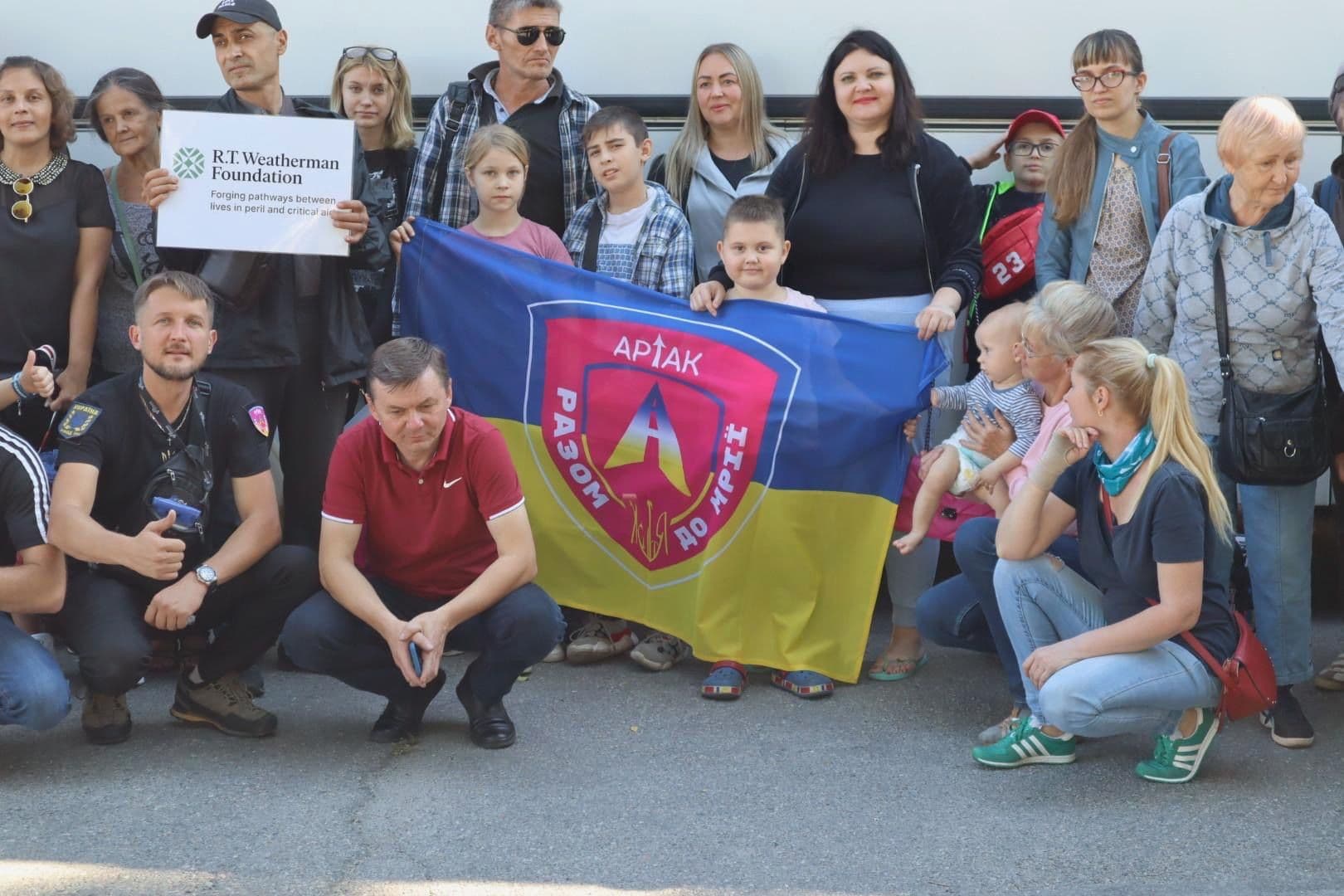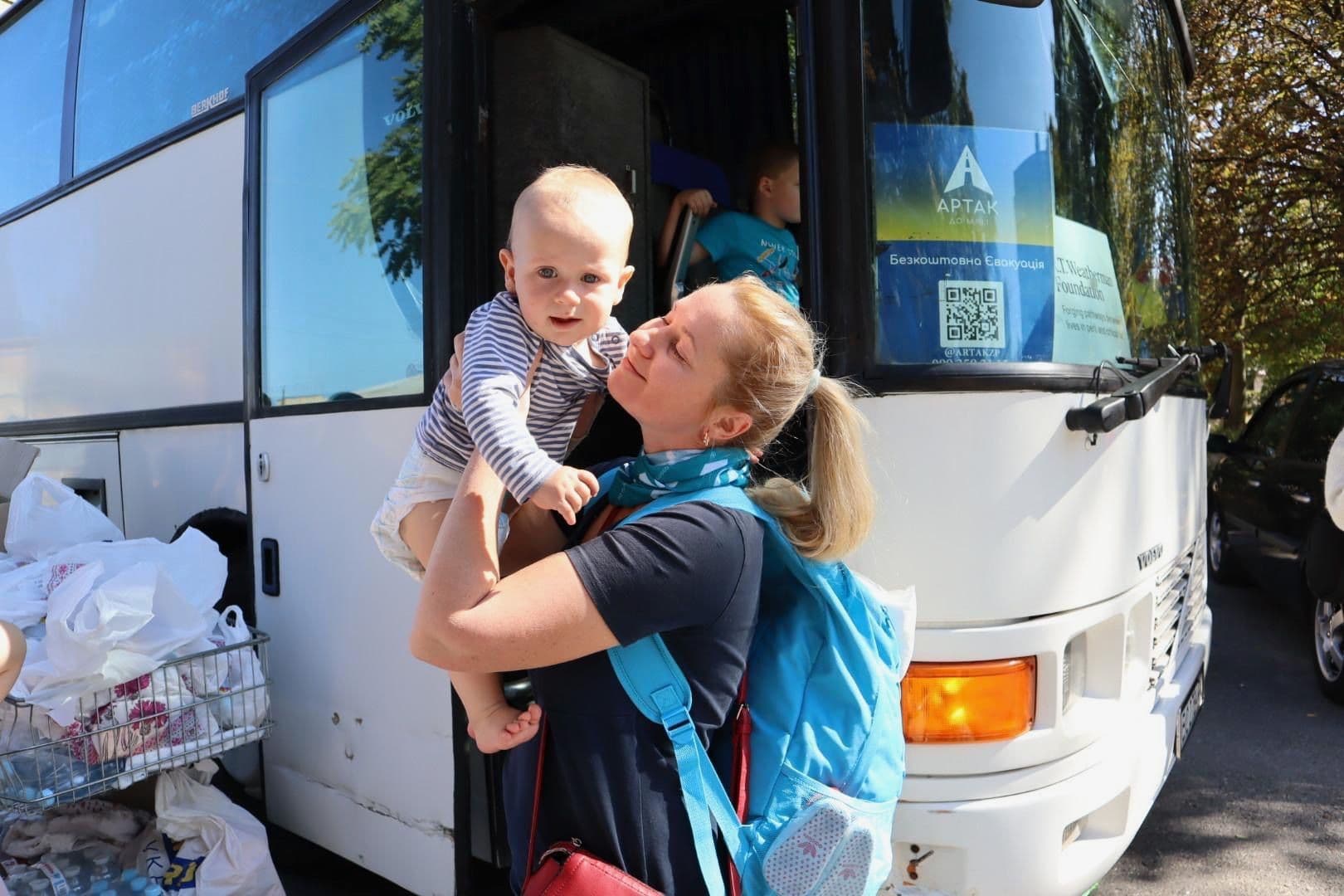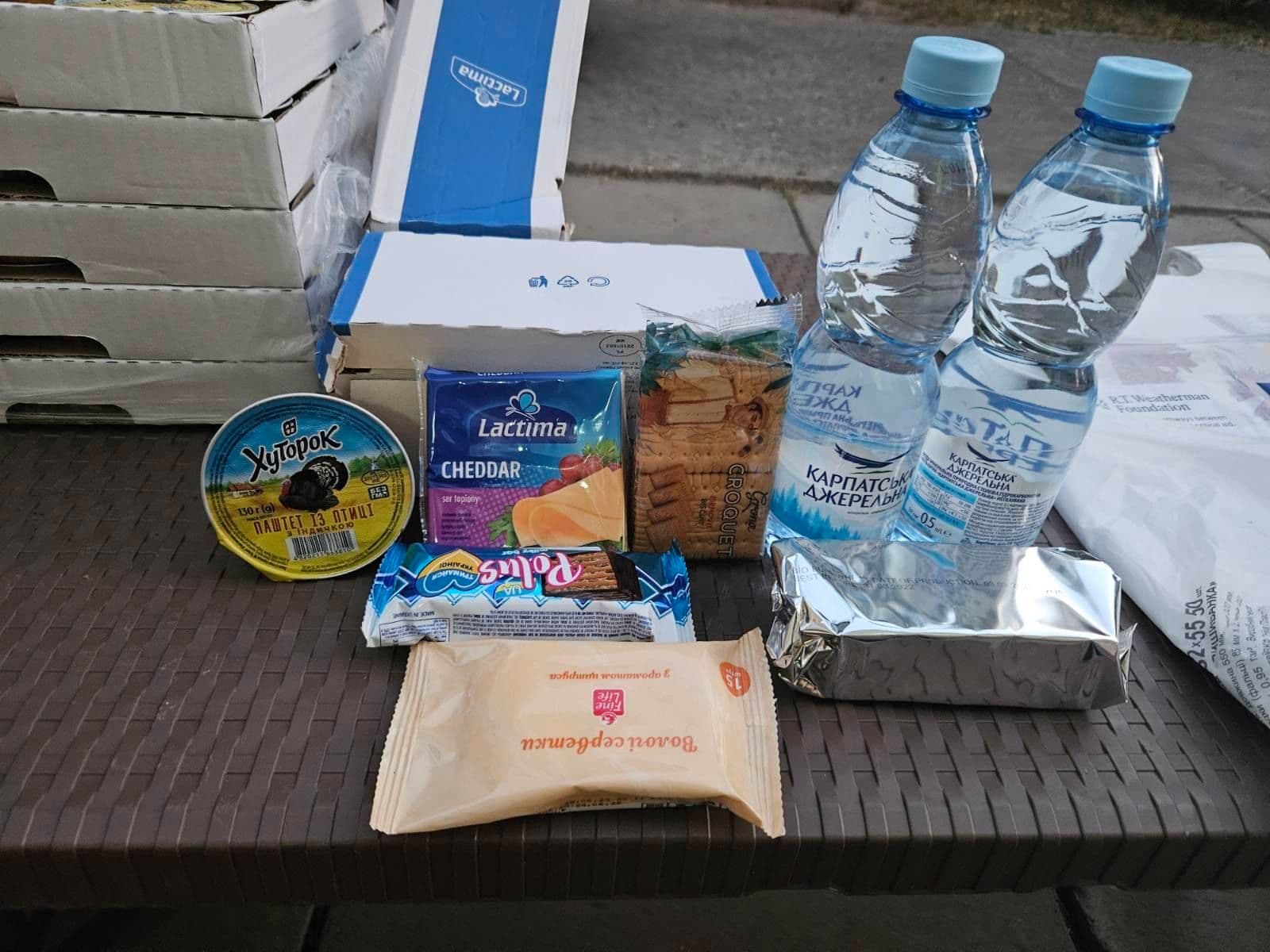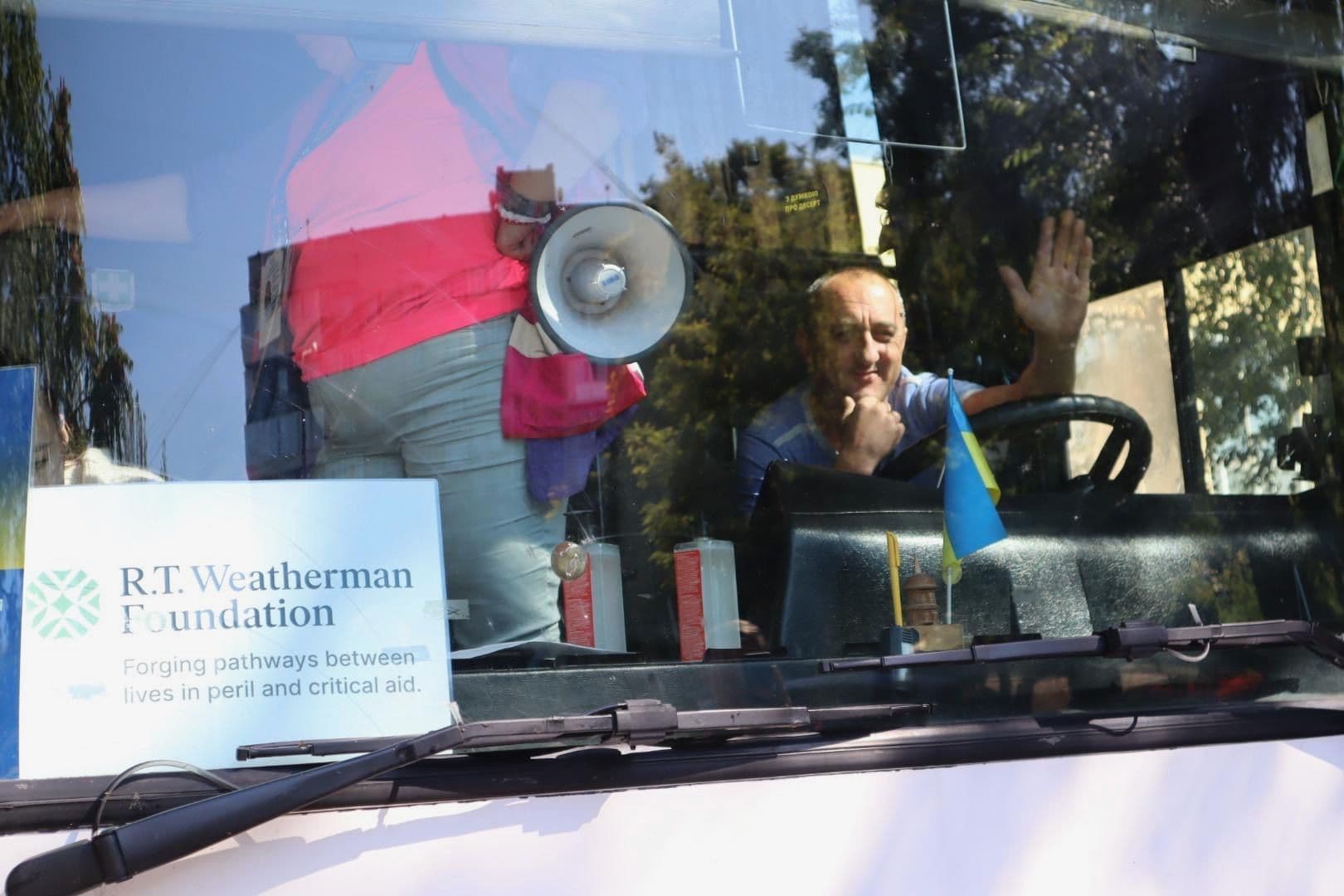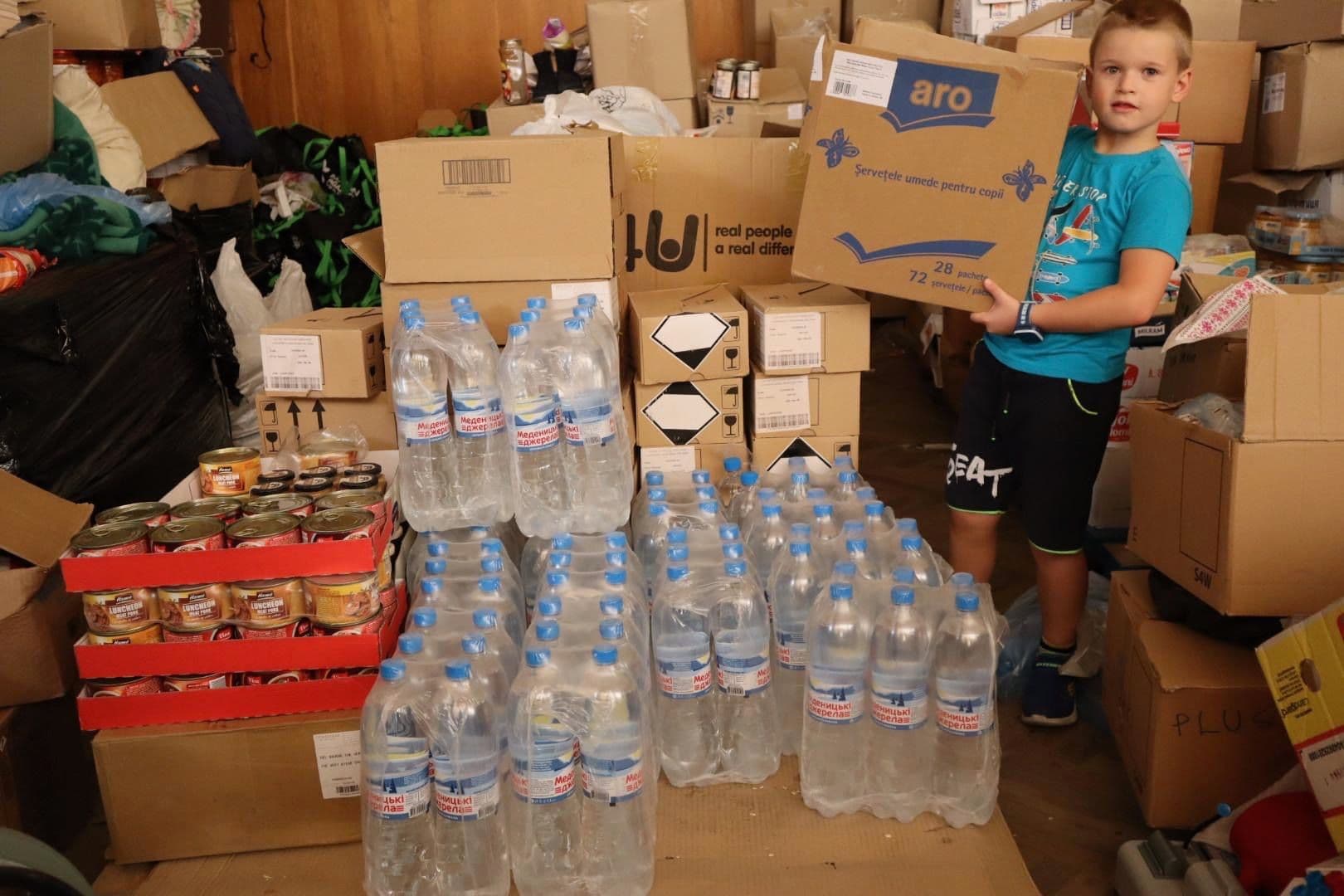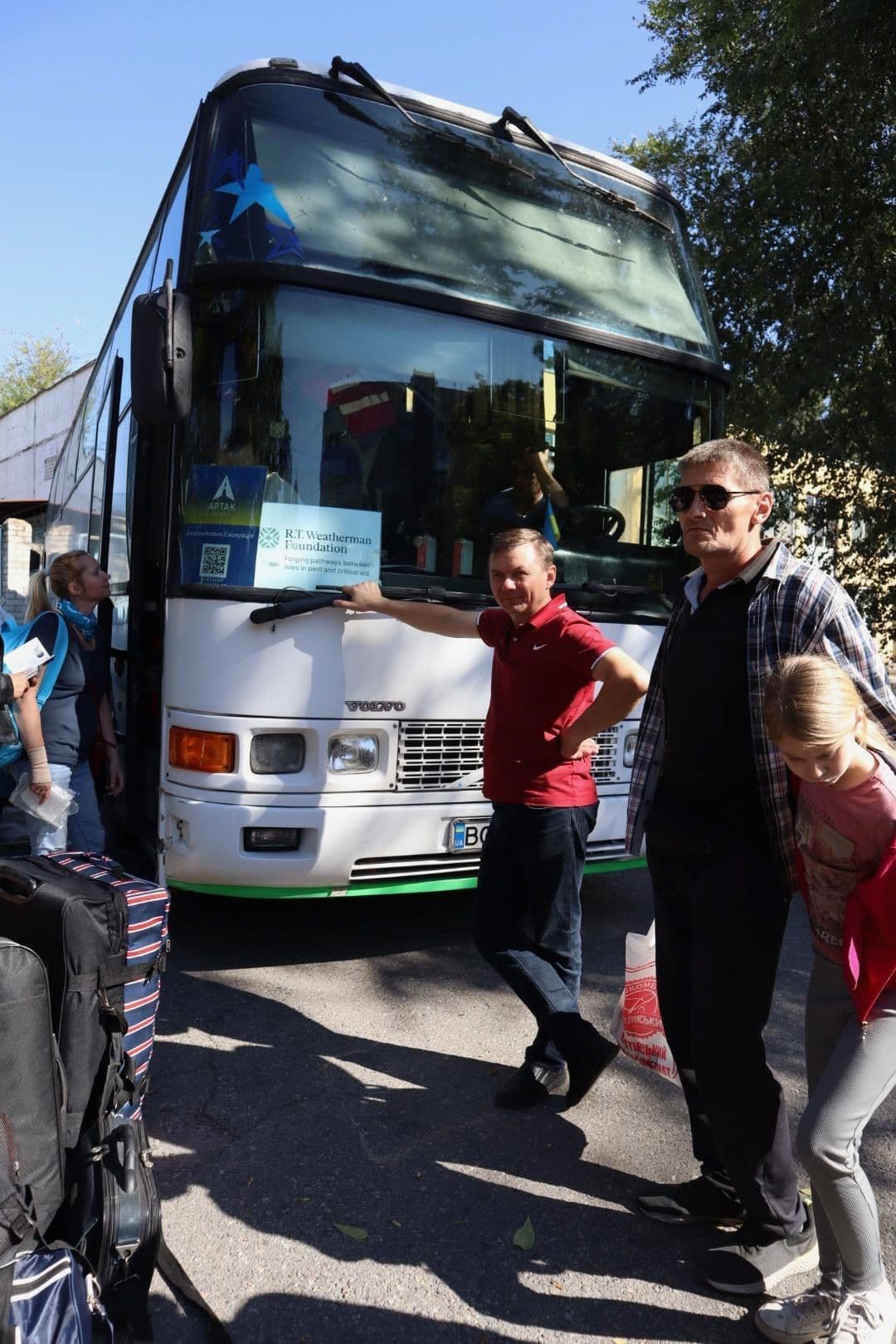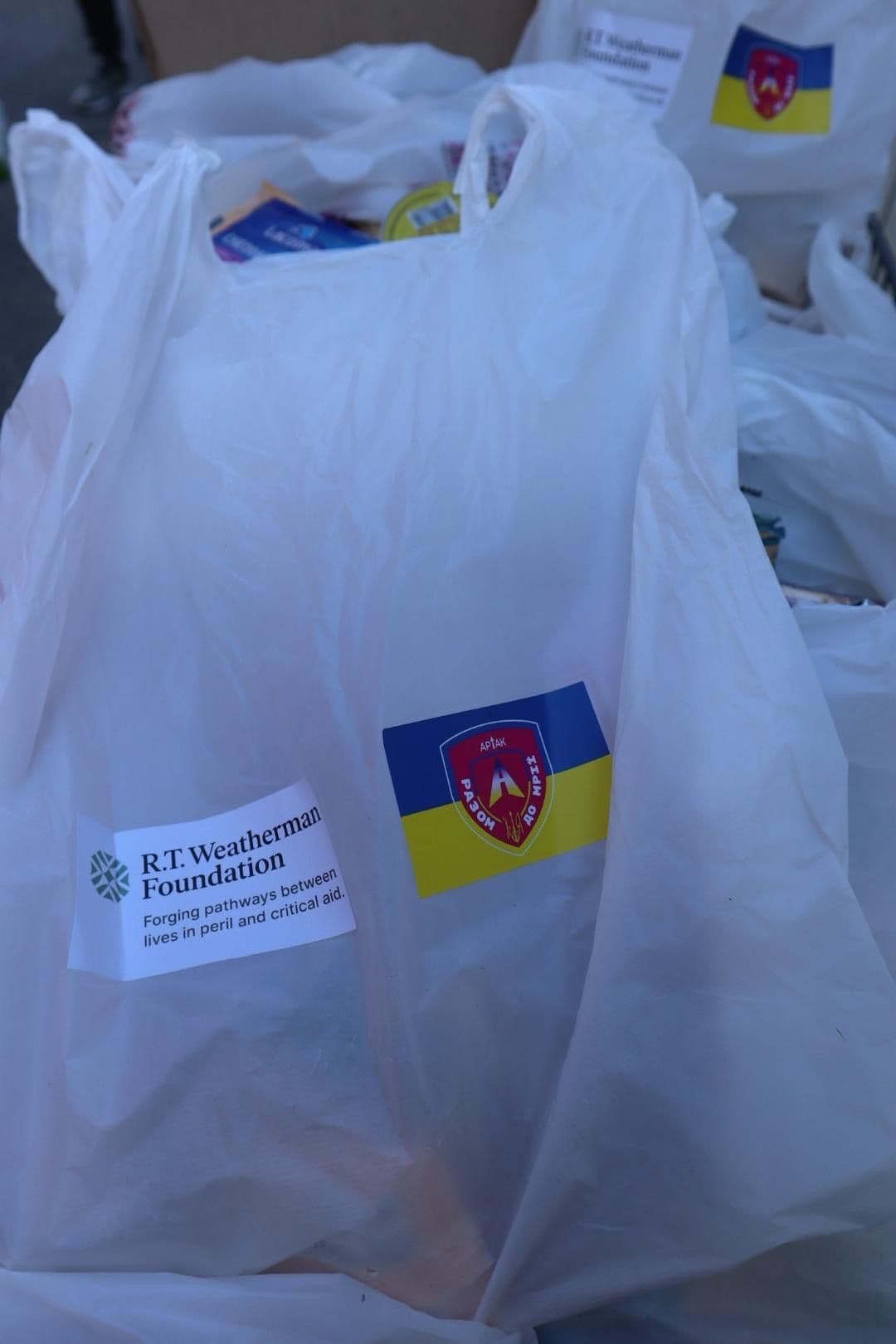 Head of Military Civil Administration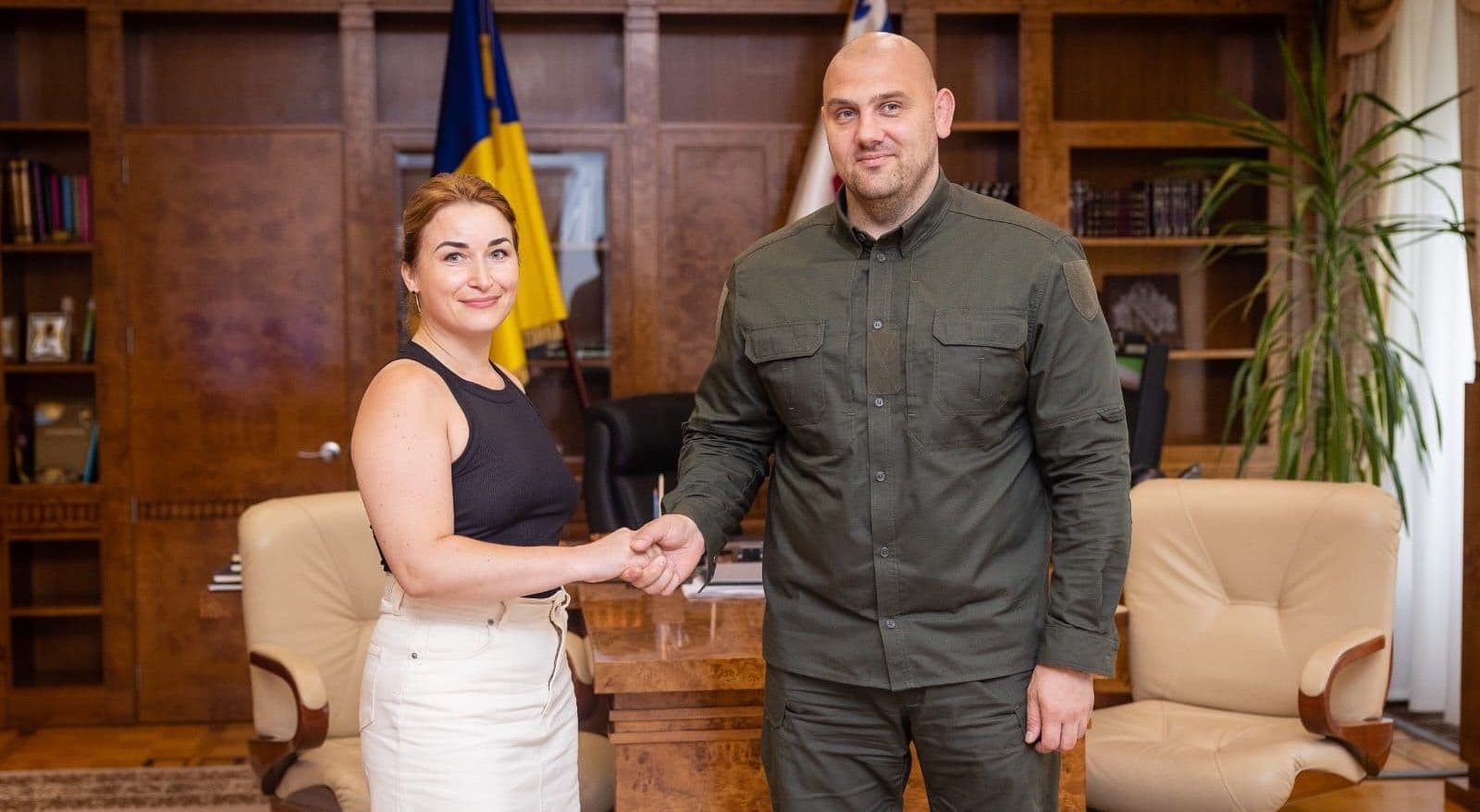 Our team spoke with the Head of Military Civil Administration, Serhiy Lysak, which has helped support our refrigerated units for Dnipro and Sinelnikove which has helped assist forensic scientists at local morgues.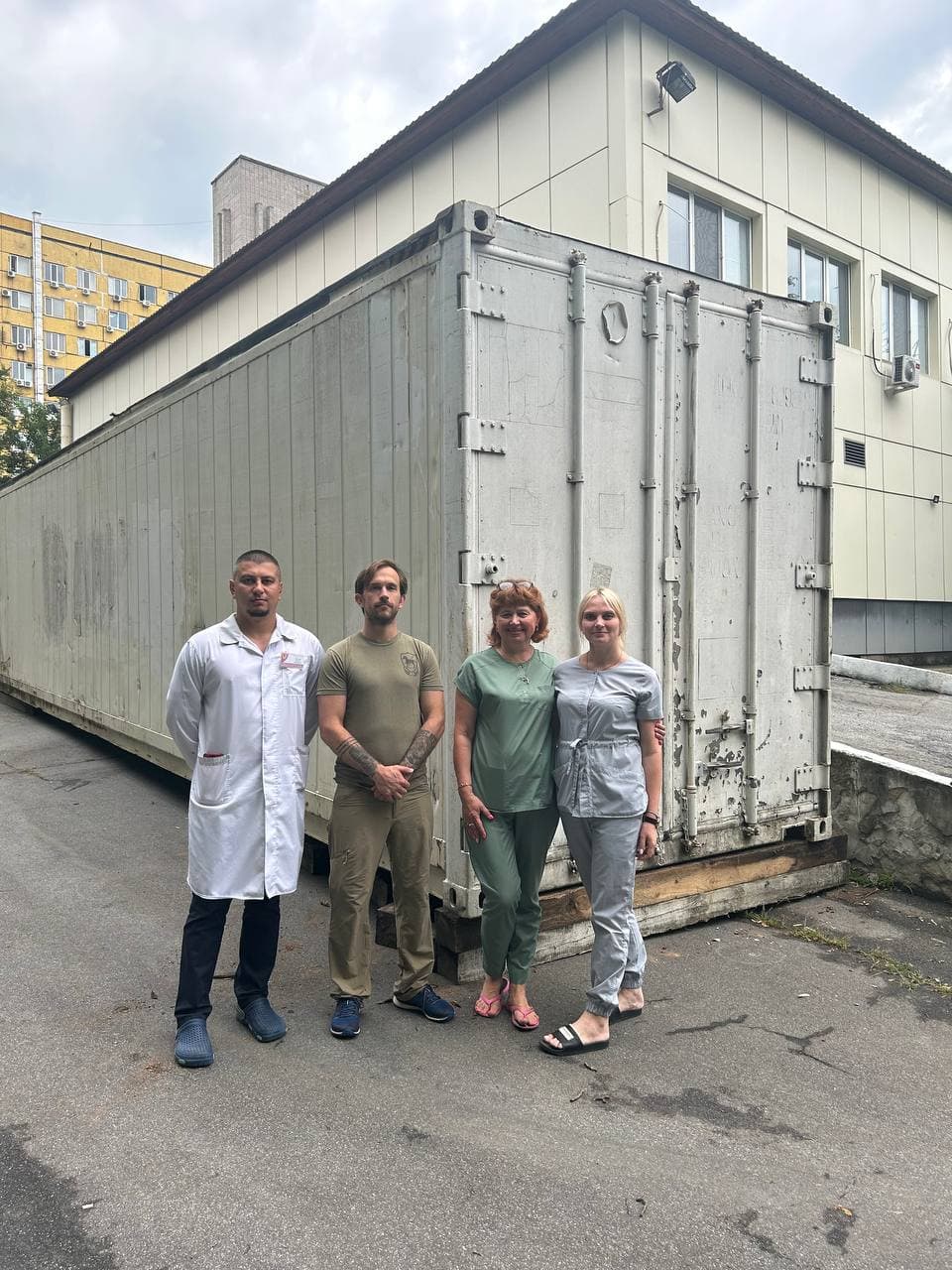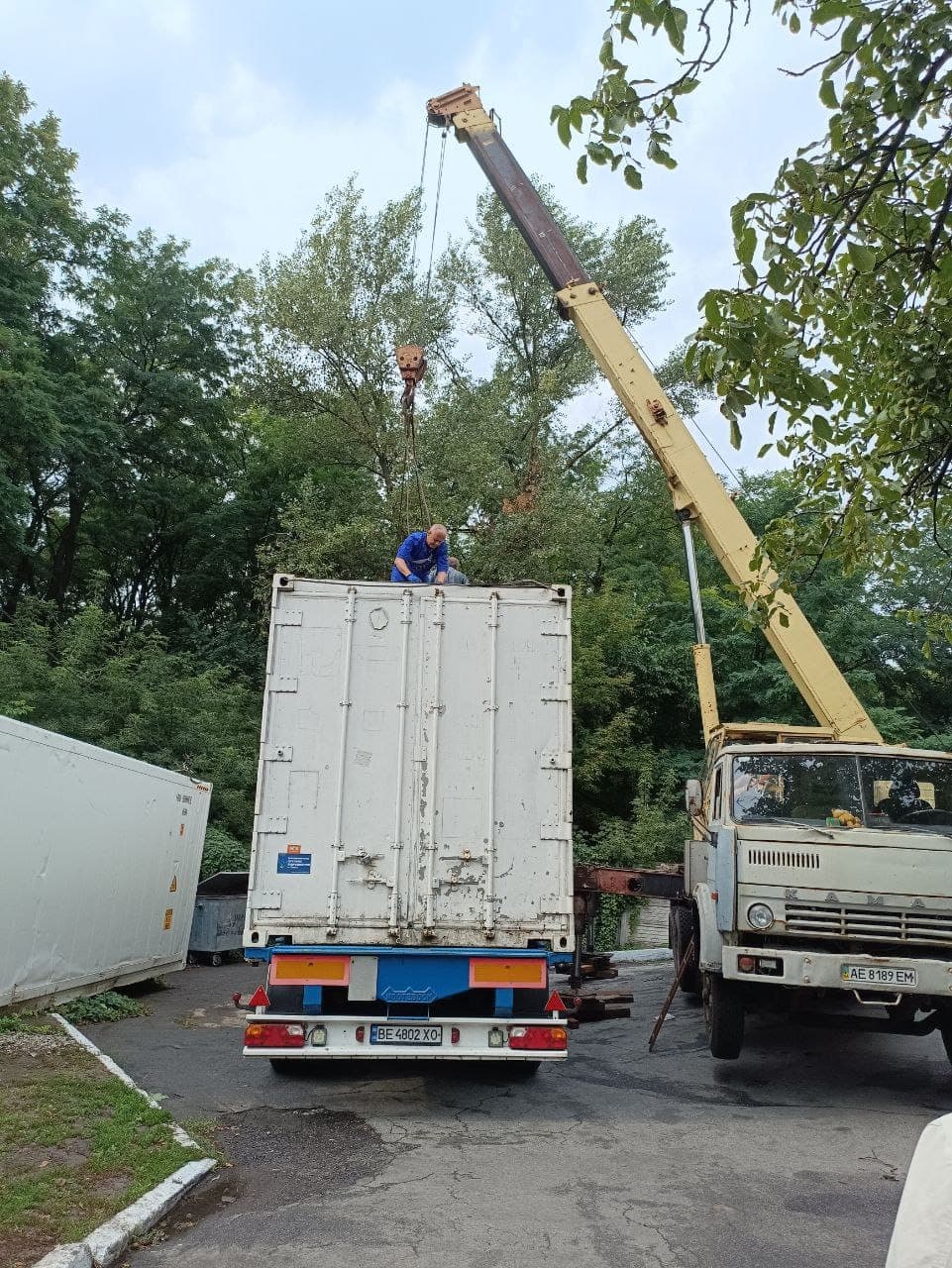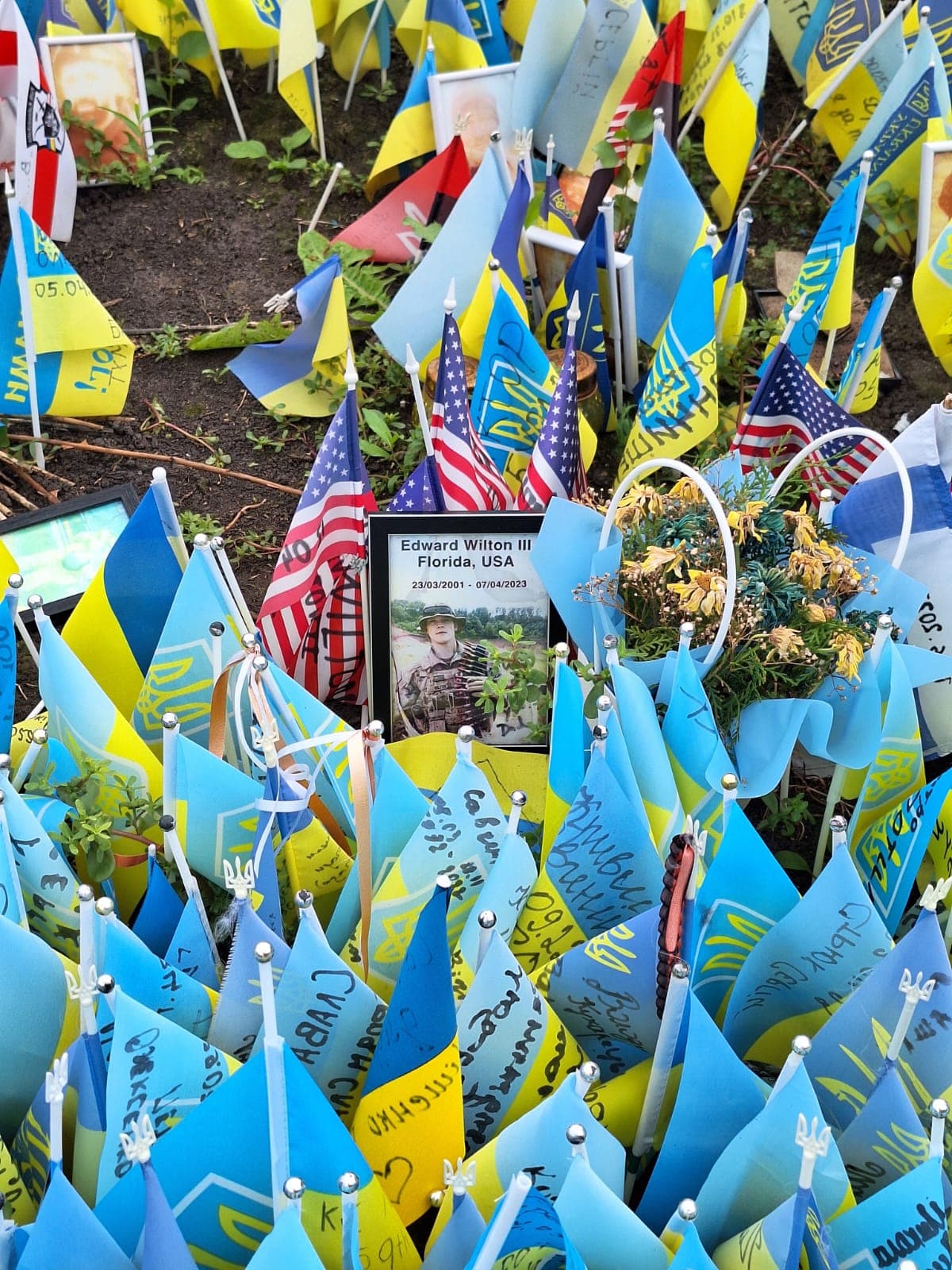 Ukraine's Independence Day was August 24th. We proudly stand with Ukraine's people and have been honored to be alongside them since the start of the conflict in 2022. Our President, Dr. Meaghan Mobbs, couldn't have said it better…
"True independence isn't just about land but about preserving the essence of a nation. When the war is won, a Ukraine without Ukrainians will be a hollow victory."
Some Heartfelt Words from our Ukrainian Staff…
" Freedom is not bought, freedom is not given...
We were born on a continent where freedom is synonymous with all aspects of civilized life, it flows through our veins, and our children grow up with it in their hearts. There is probably no greater value in life, and it is worth fighting for. Ancient people used to say "if you want peace, prepare for war". This is the recipe for gaining the desired independence - terrible, painful, and without alternative.

It has been more than 1.5 years since our foundation launched a humanitarian aid mission for Ukraine. During this time, together with the unbreakable Ukrainian people, we have gone through different times, painful with losses and joyful with victories. Tens of thousands of tons of humanitarian aid, hundreds of evacuated civilians, delivery of rare medicines, support for educational programs, assistance to the families of the victims, rehabilitation and repatriation of foreign legionnaires, and support for women leaders' projects. This is just a part of what we have done, and there is more in the pipeline, which is being developed along with the prayers and hopes of our Ukrainian partners. We feel even more responsible to our partners who have supported us with full trust and faith all this time. That is why on this day, when Ukrainians celebrate their Independence Day for the second time during a full-scale war, we want to thank everyone who brings Ukraine closer to victory with their donations! We call on the entire civilized world to unite in the pursuit of peace on the entire planet and support those whose dream of living in freedom is a condition for the existence of an entire nation."
More Wins
With the help of out wonderful team, we have delivered two ambulances for ongoing medical needs in Ukraine.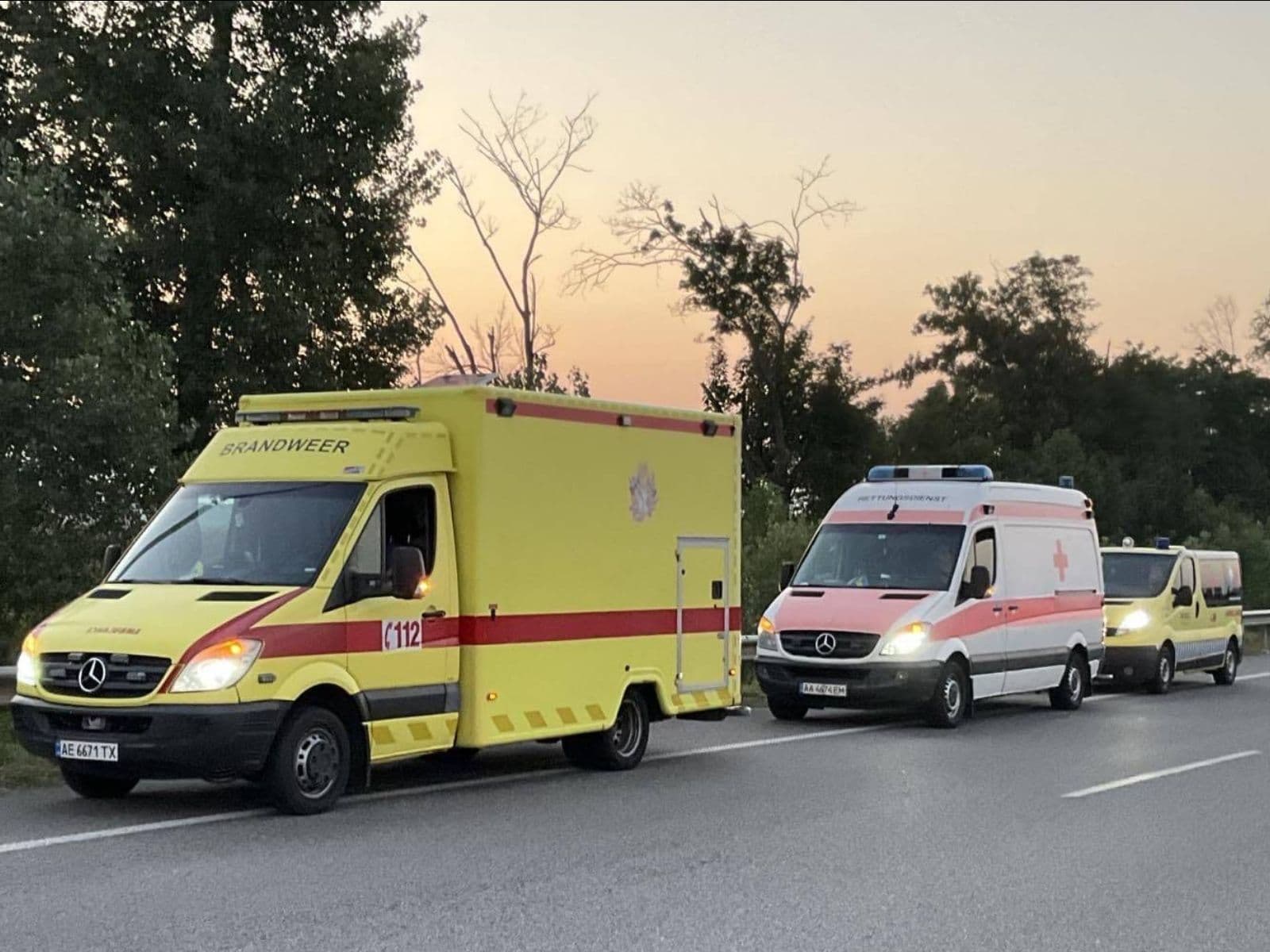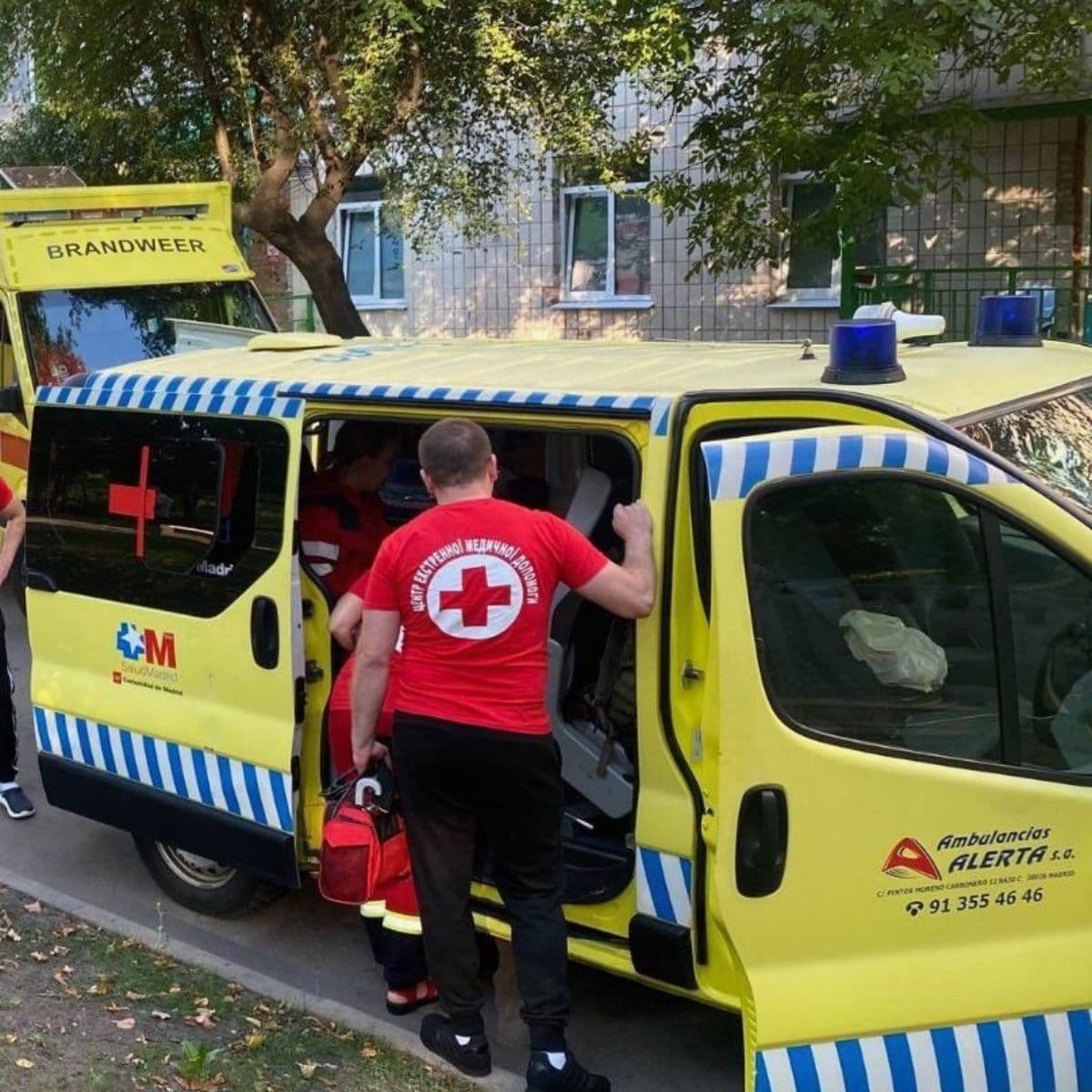 With the generous help of Adam Kinzinger, we moved 9 individuals Wounded in Action (WIA) to Germany for vital medical attention in less than 96 hours.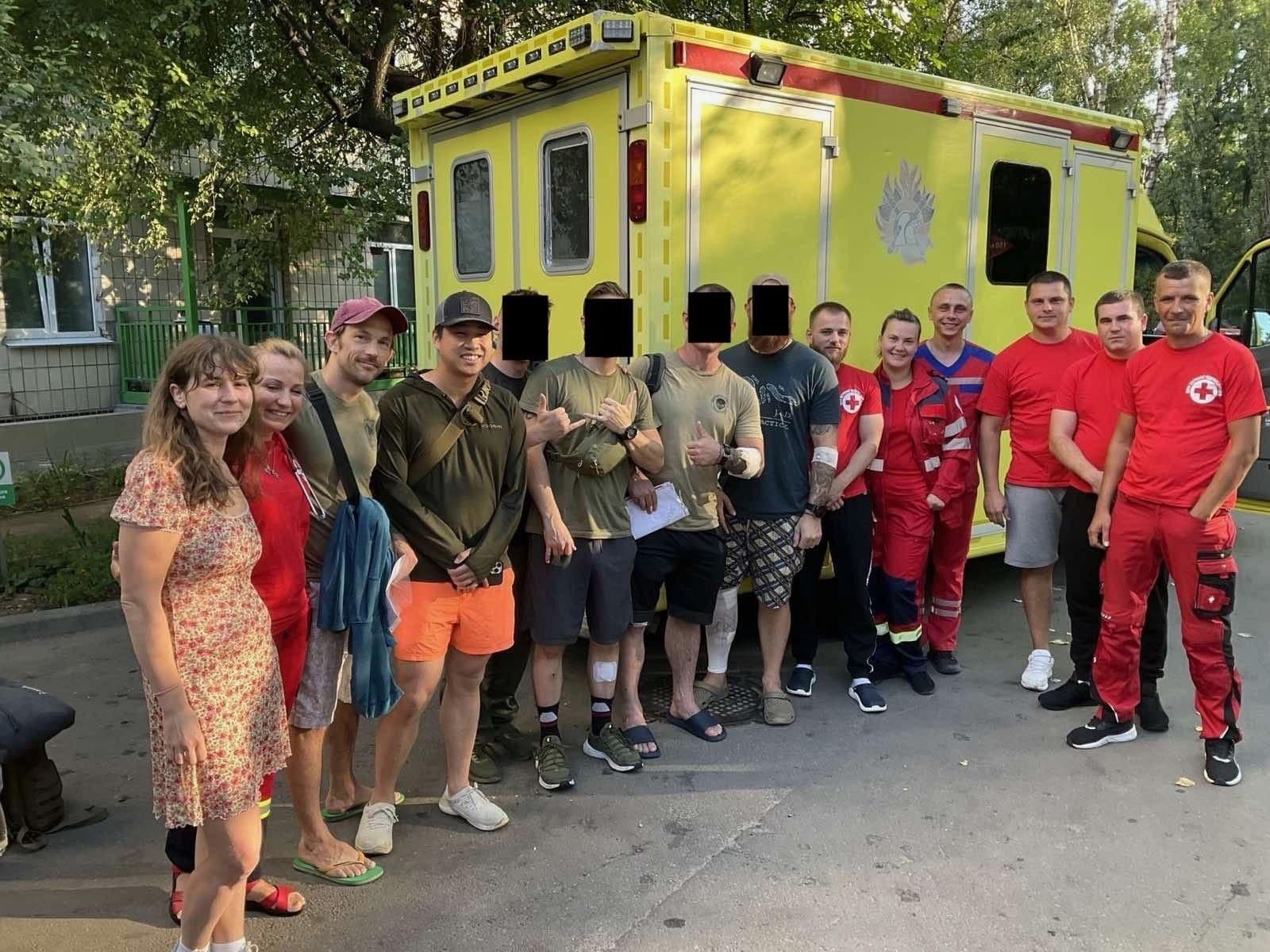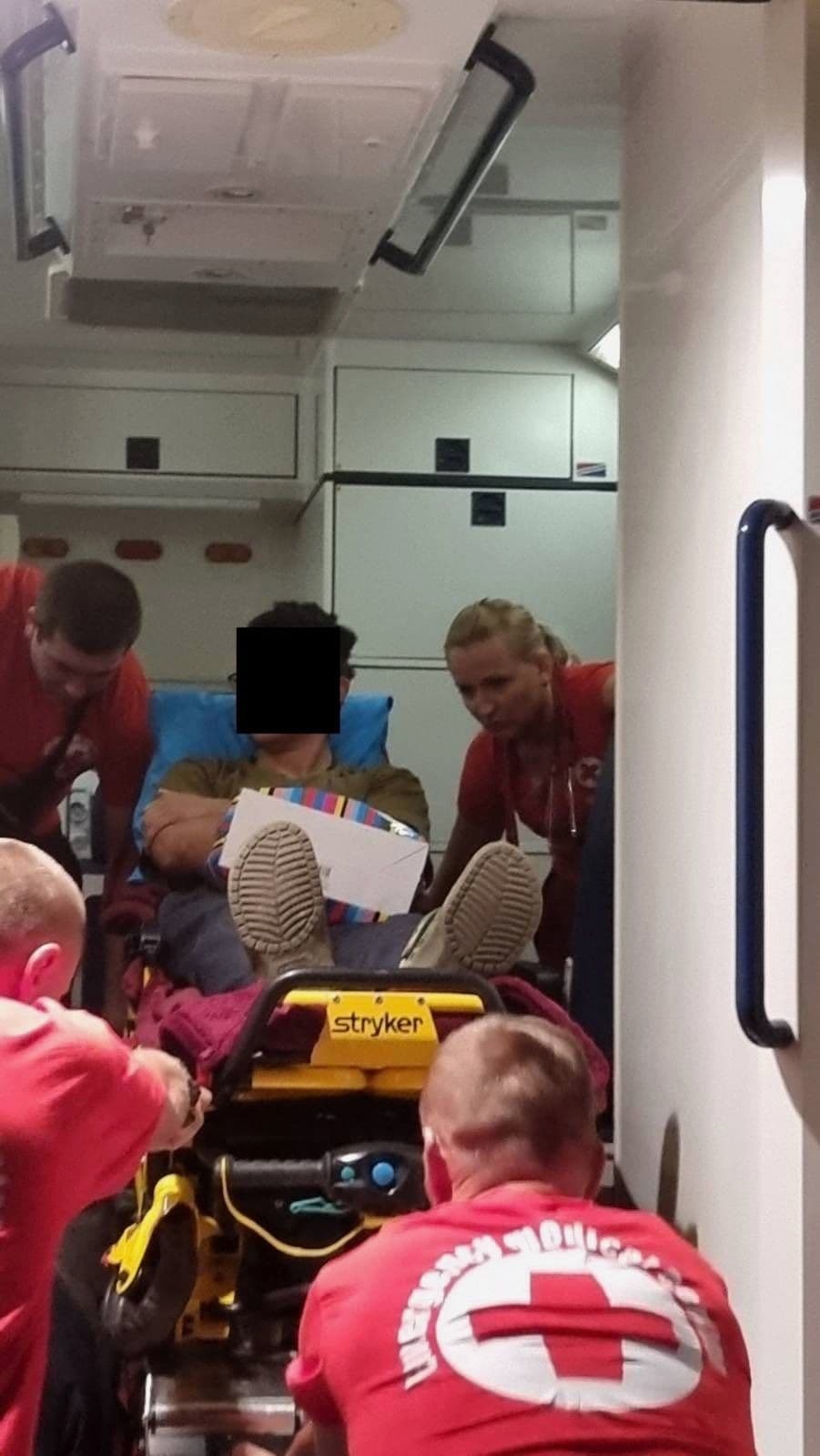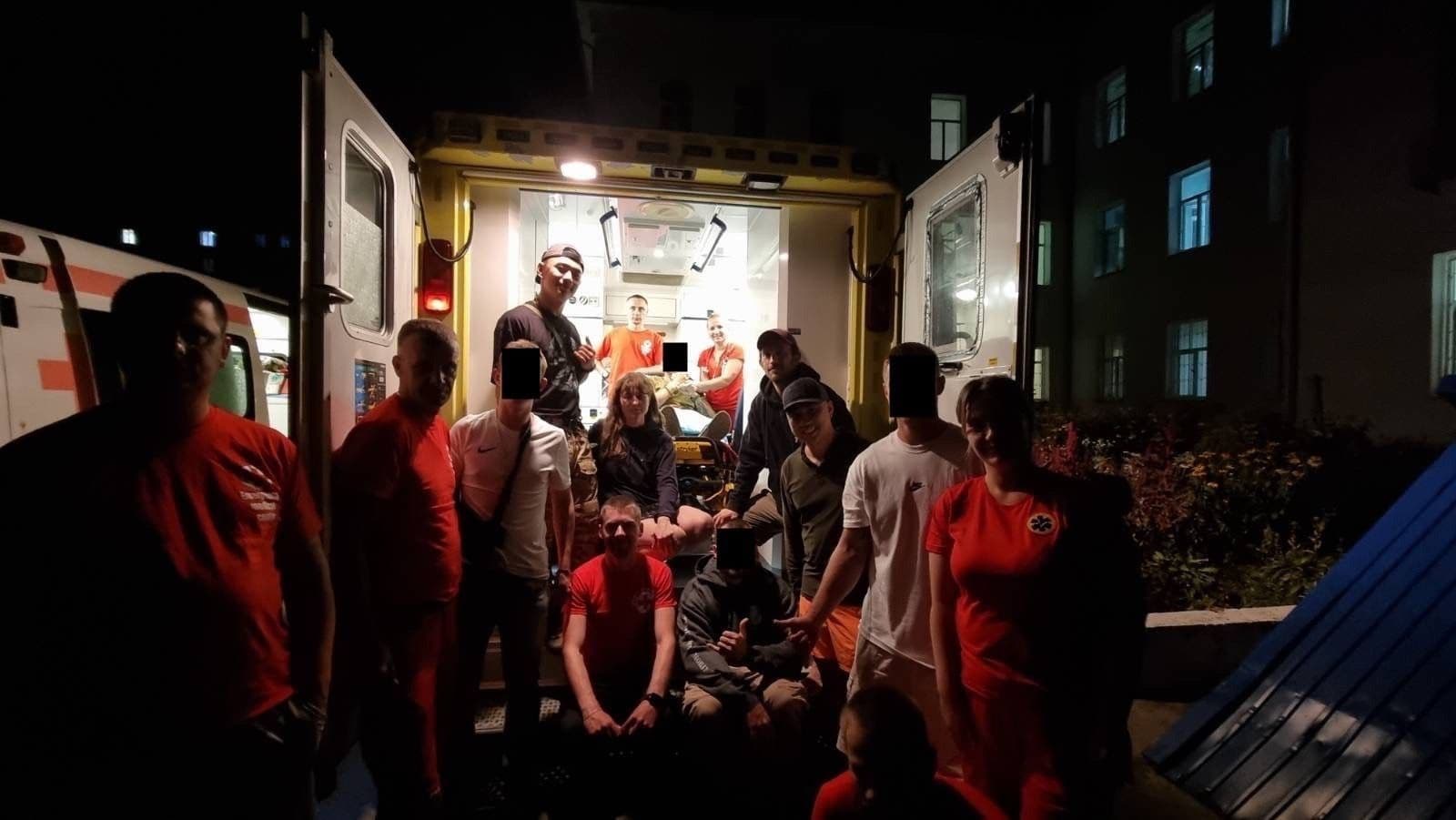 "Grateful to the @RTW_Foundation for allowing me to be a part of evacuating NINE WIAs (5 US, 2 CAN, 1 NZ, and 1 ROK) to a higher level of medical care in Germany. It took 96 hours, 4800 miles of driving, 3 ambulances, and two back-to-back round trips from Kyiv to Germany…"
Join our Newsletter
If you are driven by curiosity and want to receive updates on our mission, the newsletter is for you.