Kicking Off Women's History Month in DC!
By Tori Hil | Mar 15, 2023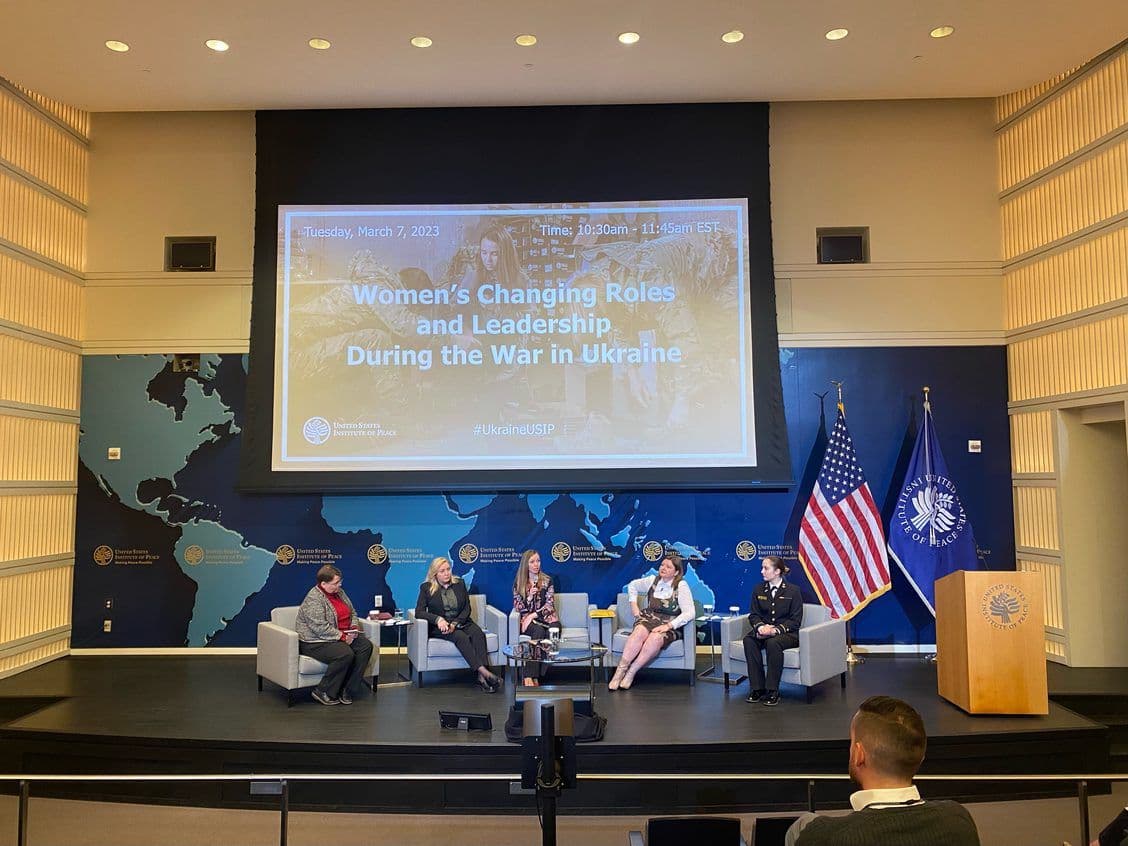 On March 7, The Weatherman Foundation co-sponsored a distinguished public event with the U.S. Institute for Peace(USIP) and Women in International Security (WIIS) as part of our Women, Peace, and Security programming. The event was titled "Ukrainian Women's Changing Roles and Leadership During the War."
Four incredible women from Ukraine spoke who lead efforts across government, humanitarian, and human rights sectors, including:
Councilwoman Tetiana Yehorova-Lutsenko: First ever elected woman Head of Kharkiv Region Council. She gained her position on August 21, 2021, leading the oblast through Russian occupation in 2022 and conducting recovery efforts after liberation.

Tamila Afansieva: Head of the NGO "Odessa Regional Council for Peace" in Ukraine, an Odessa regional parliament member and the representative of ICC Ukraine in Odessa – a local elected official, which she undertakes to leverage local humanitarian efforts.

Olga Rudnieva: Director of "Superhumans Rehabilitation Center" and a long-time humanitarian expert in venture philanthropy, fundraising, and corporate social responsibility.

Solomiia Bobrovska: A member of the Committee on National Defense, Security, and Intelligence. She also serves as a Deputy Head of the Ukrainian Delegation to the NATO Parliamentary Assembly.
If you missed our event, you can watch the compelling conversation, with opening reamarks from our President, Meaghan Mobbs, by clicking the button below!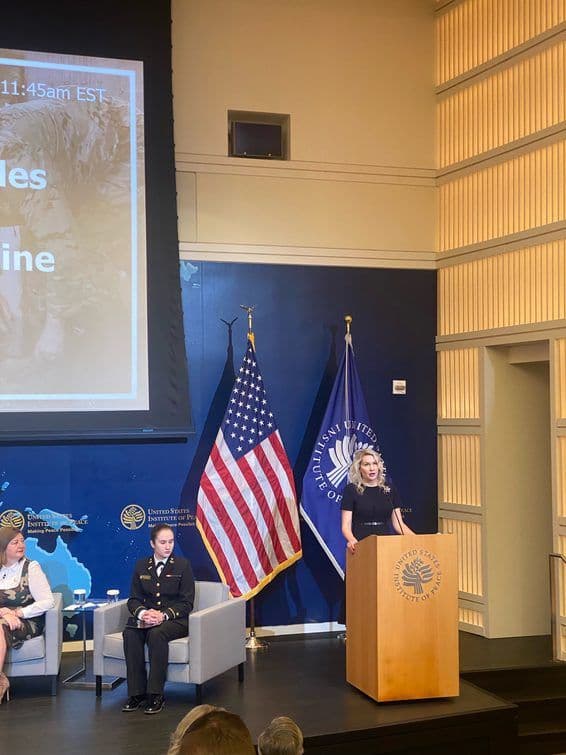 "…Your quiet heroism and love of country is a testament to your character and the capacity of the Ukrainian people… They are representative of the tens if not hundreds of thousands of women – women who pick up rifles to fight in uniforms too big and body armor not their size, women who volunteer endless hours breaking down and re-boxing donations to deliver [supplies] to the most vulnerable, women who rush to the sound of cries for help under artillery barrages, women who spend sleepless nights organizing resistance, building camaraderie, and keeping faith, women who have lost husbands, sons and daughters, and fathers and mothers, women who have lost limbs, and women who have given their lives. These are women who understand that freedom is less than a generation away from extinction – as potential extinction of their freedom is a daily reality – and desire a just peace. A little more than year ago I can remember watching in horror as Russian paratroopers were in the sky over Kyiv. A former paratrooper myself and the daughter of two paratroopers, I never thought in my lifetime to see a sky in Europe filled with canopies. I grew up hearing stories of paratroopers bringing liberation to Europe, the parachute canopies a symbol of freedom and hope. Those over Kyiv were instead emblematic of the opposite, occupation, destruction, and oppression. A few weeks later… in Tulcea, Romania [we] began establishing a humanitarian logistics hub in partnership with the Romanian government and two other NGOs - with the goal of pushing aid into the southern core and eastern regions of Ukraine. Just days ago [with help from several NGOs] we were able to assist in the delivery of 52 pallets of medicine, bandages, and food … Today… is a recognition of the criticality of these women's efforts across the full spectrum of conflict and response and a direct acknowledgement of the unique role women play. In Ukraine, women are an all-important force in the war, and they will be the same in peace…"
Meeting The White Helmets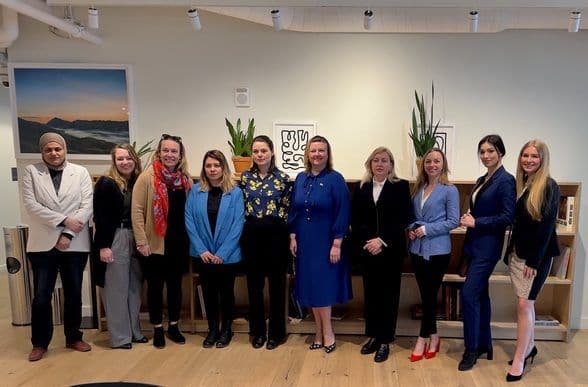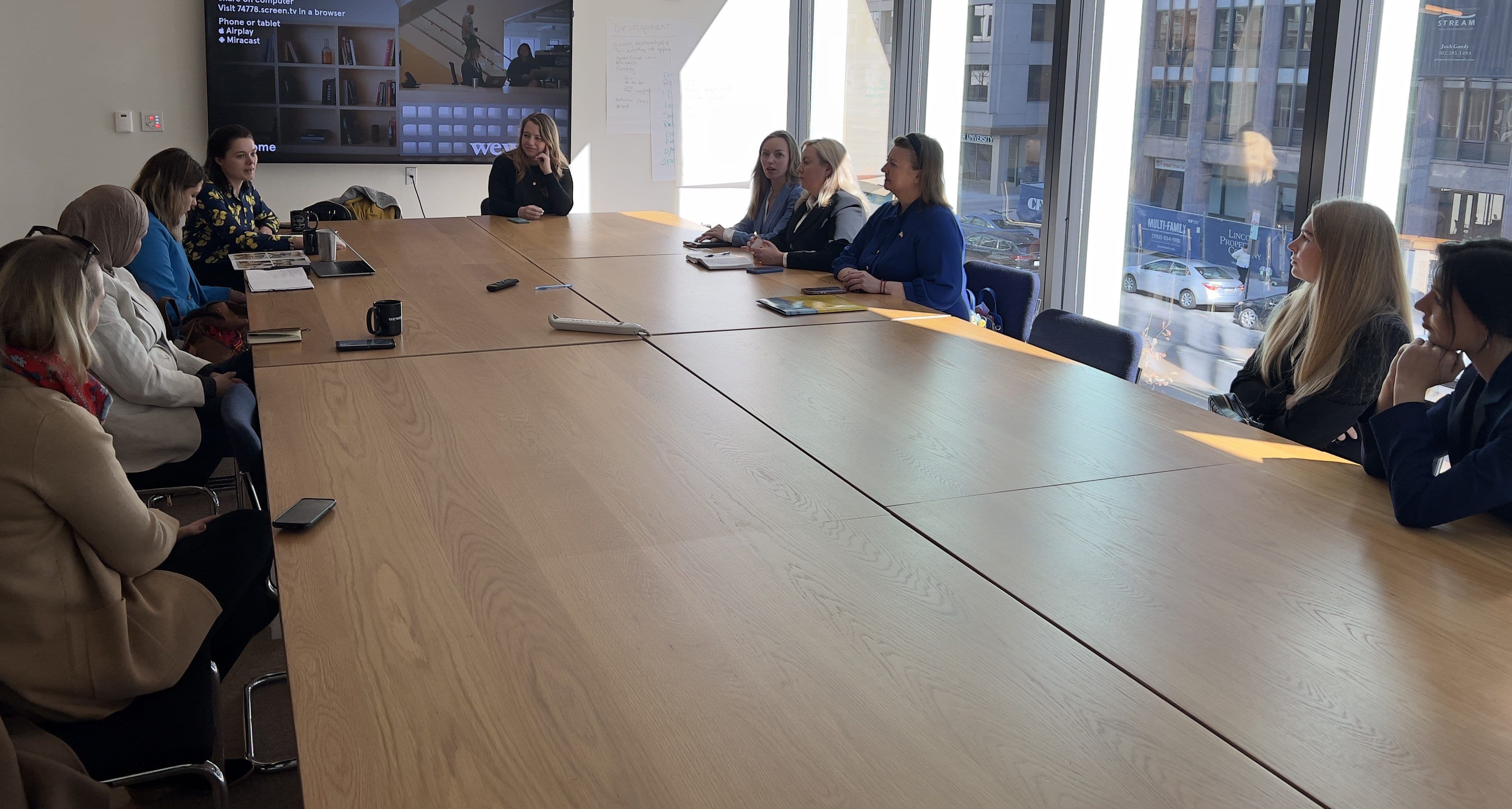 During our time in Washington, the RTWF Ukrainian women's delegation had a meeting with the first ever women's White Helmets delegation. The White Helmets are a Syrian Civil Society NGO, specializing in emergency responses and addressing critical needs of communities in NW Syria, as well as documenting human rights atrocities throughout the course of the war in Syria. They serve and provide essential services to millions of people and are all too familiar with Russian aggression tactics.
As these two groups of women delegations met, they opened a door to learning from one another in how to serve their communities during wartime, knowledge sharing about emergency aid, and bolstering each others efforts in protecting innocent lives from war crimes. After facing a decade of Russian aggression themselves, the White Helmets offered many lessons learned for first responder best practices, human rights abuse documentation training and know-how for supporting local populations during ongoing conflict. We were grateful to meet with them and hope to continue learning from each other!
Women, Peace & Security Caucus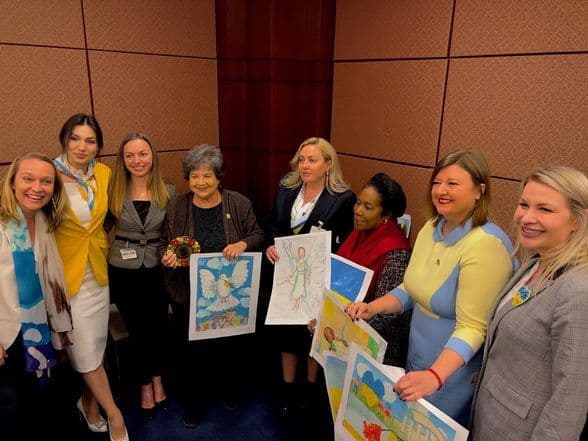 Click below to see what Representative Lois Frankel had to say about the discussion on Twitter.
On March 8, we attended the Women, Peace and Security Caucus roundtable. Our speakers attested to their experiences in front of members of congress and expressed how vital it is to have their support. Representatives Lois Frankel, Shiela Jackson Lee, Mike Waltz, Collin Alfred, Julia Brownley, Jason Crow, and Mary Gay Scalon of congress participated in the discussion on how to assist women in their fight for their country.

As mentioned above, Representative Lois Frankel posted about their moving testimony to Twitter:

"We have heard stories of heartbreak, strength, & perseverance from a group of brave Ukrainian women who have lived through the past year of Putin's war. Their stories underscore the unique impact of war on women & how critical it is that we continue to fight for the women in Ukraine who are supporting their country."
Our week-long visit also included press interviews and meetings with high-level officials in Washington DC, highlighting women we have worked with extensively over the past ten months, the vital leadership roles they have stepped into during the war, and their critical support of democracy — now and in Ukraine's future, post-war recovery. We look forward to continuing to advocate and see progress in the WPS space in the months to come!

Aid Deliveries Continue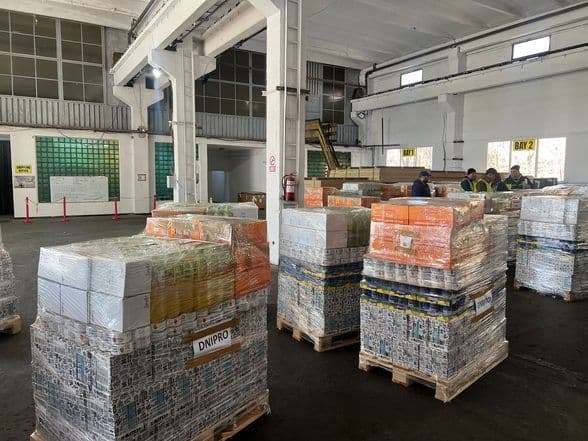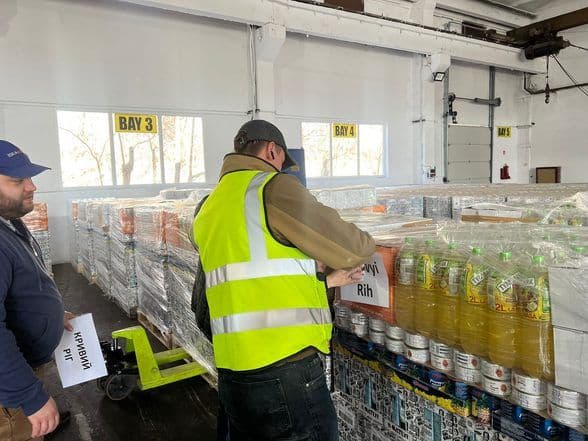 Our RTWF Team sent a truck with oat milk, blankets, medicine, and more to deliver to the hardest-hit villages between Kramatorsk and Bakmut, staying true to the goal of providing aid to the places that need it most. We also sent a second truck to Poltava with food from partners, SOS Attitude.
We couldn't do any of this without YOU!
Join our Newsletter
If you are driven by curiosity and want to receive updates on our mission, the newsletter is for you.