Recent Flooding and Dam Collapse
By Tori Hil | Jun 20, 2023
This past week, our ground teams delivered 6 brand-new 4 millimeter aluminum hard-bottom boats, 5 HP motors and life-jackets to DSNS, Ukraine's State Emergency Services in Kherson. The equipment is providing life-saving support as people continue to be evacuated from flooded areas and recovery efforts are underway. Because of our strategic presence across the country, our warehouse and shipping team was able to rapidly respond after the Kakhovka dam emergency. We quickly procure the necessary boats, requiring fast transport and delivering them in less than 72 hours from the time of the emergency request. These boats immediately went into the water for use in rescue and recovery and we even received reports from 4 families that were rescued that same day.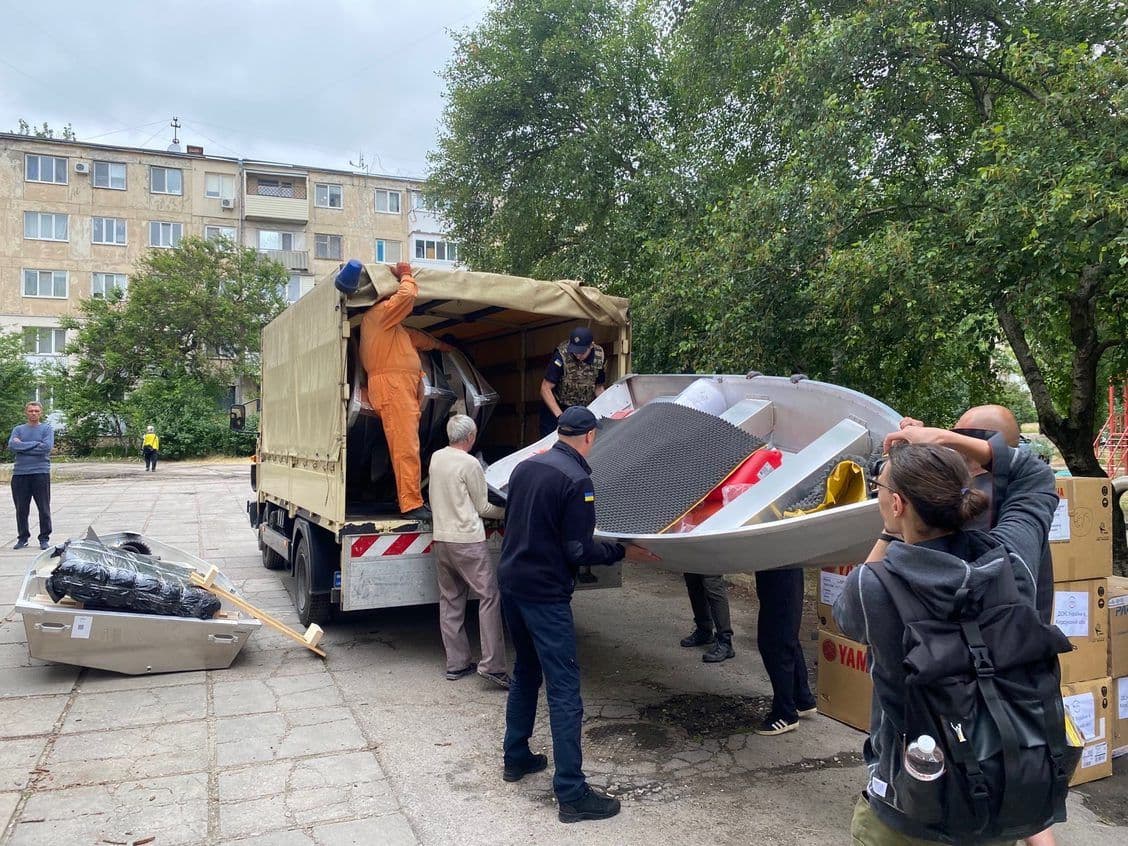 Boats and motors being prepared for shipments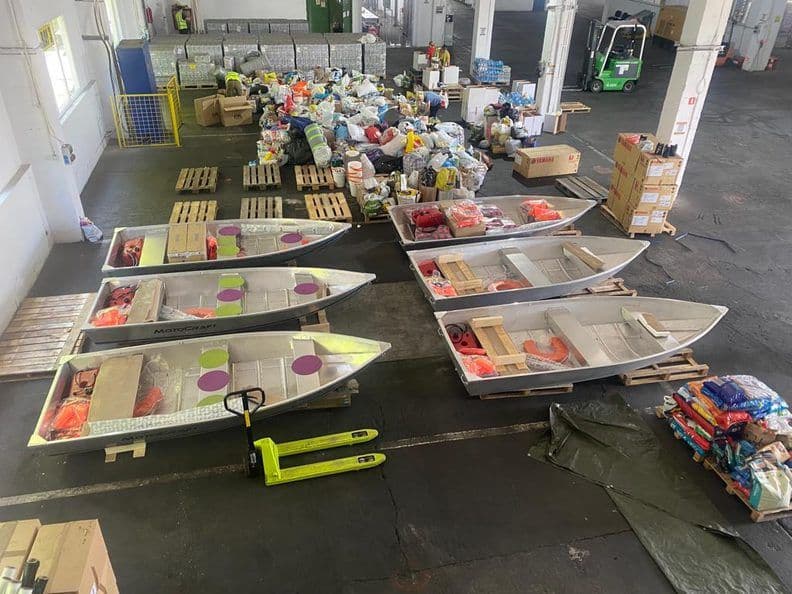 Boats and motors arriving in Kherson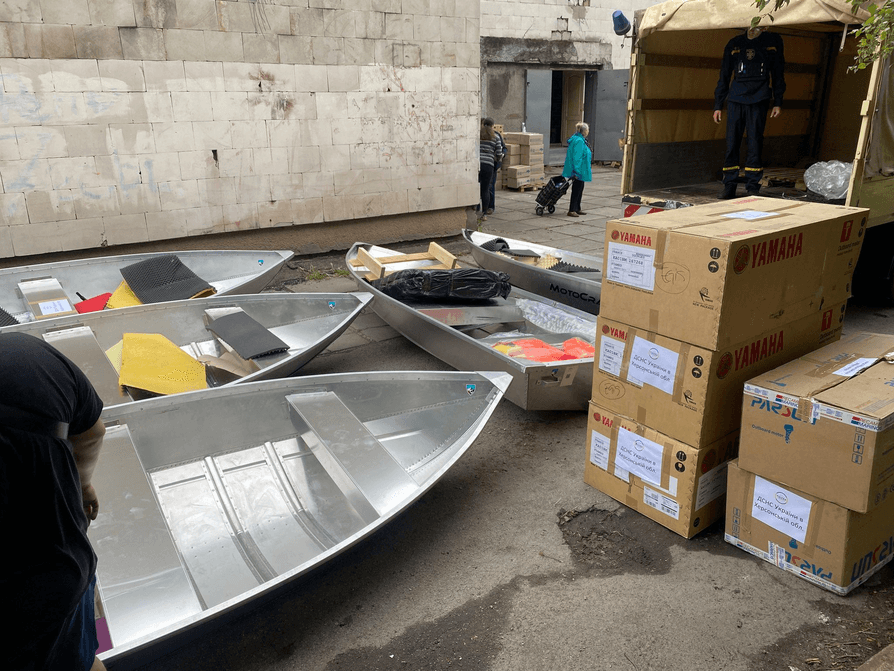 We haven't stopped there. Rapid assessments roll in hour by hour from our team on the ground building partnerships, and developing a delivery and distribution strategy to ensure the largest possible impact. We would love to have you support those affected by the recent flooding and dam collapse.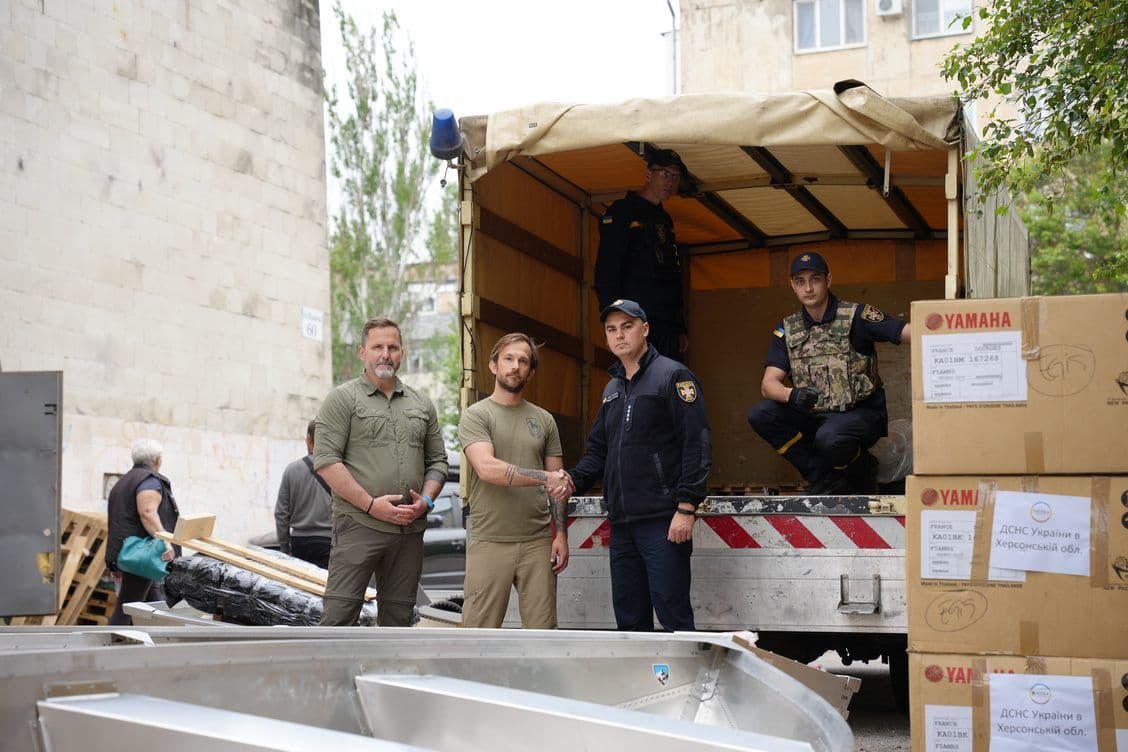 2022 Donor of the Year
The President of Protection Civile-France received an award for 2022 Donor of the Year for the Tulcea Humanitarian Hub.
The President of Protection Civile- France presented the Romulus T. Weatherman Foundation a medal for helping them distribute over 5000 pallets of aid to over 100 different NGOs in Ukraine.
Protection Civile- France, also, toured the THLH and presented the entire team with certificates of thanks, French Wine, Goose Pate, and crystal paperweights.
A good time was had by all! Thank you.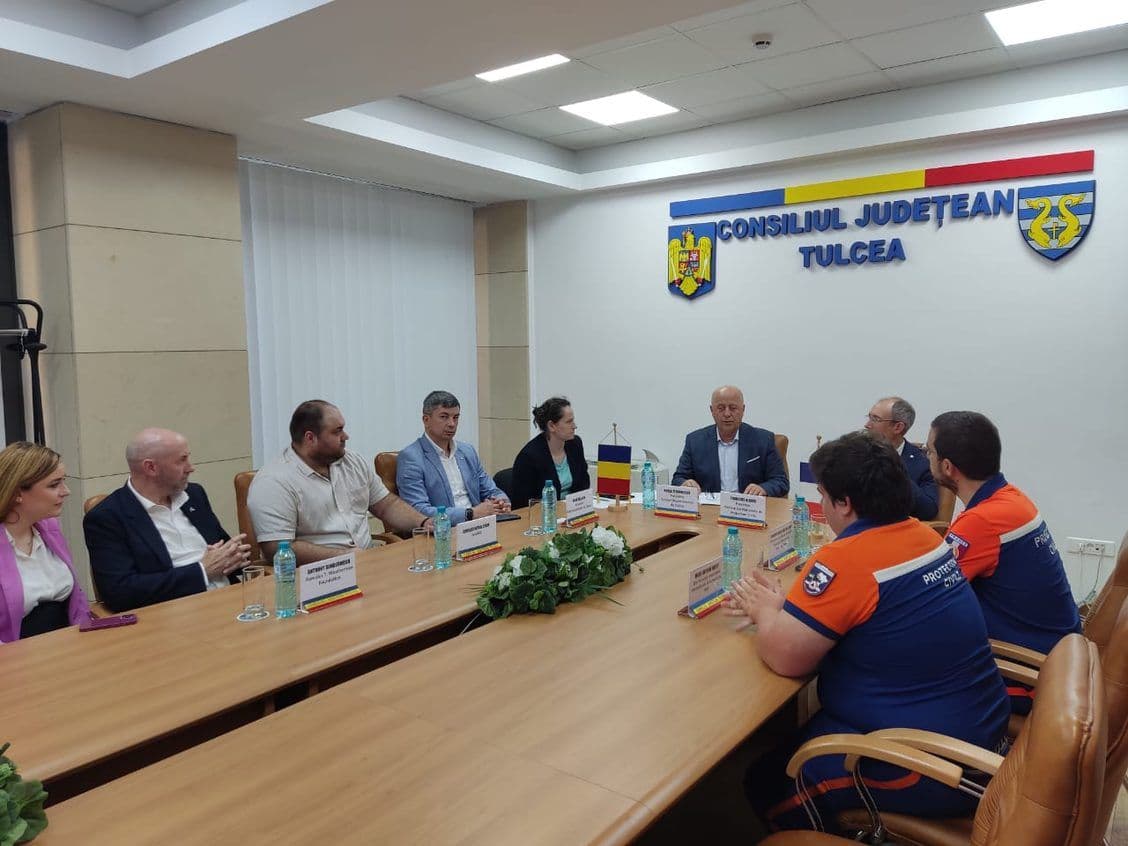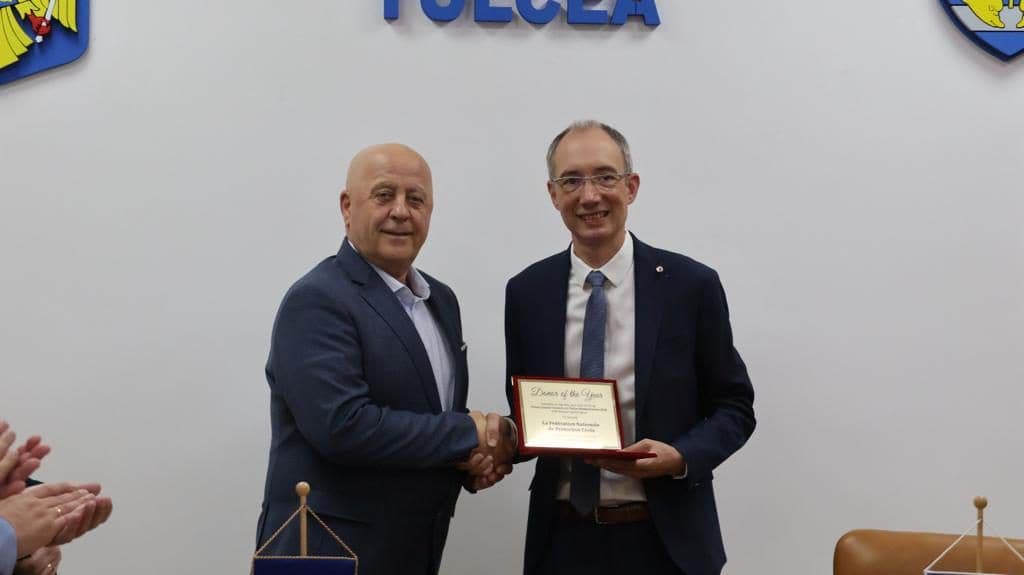 Partners
Once again, we worked with our great friend and partner, SOS Attitude, to bring in and deploy family tents and sleeping bags to the small villages around Kherson.

In addition, SOS Attitude sent 5 more generators to us. We deployed them to Ukraine to some of the hardest hit areas.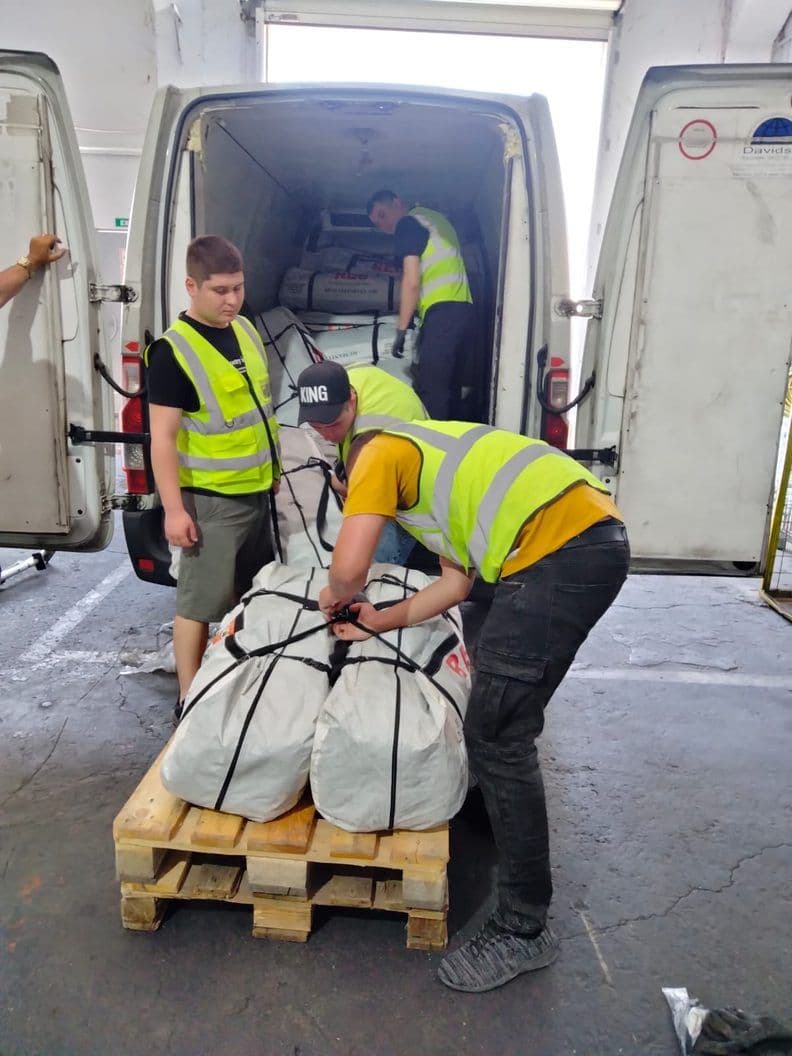 18 visitors from the NOROCorganization visited the warehouse to see and understand what we do and how we have enabled NOROC to reach out and help Ukraine.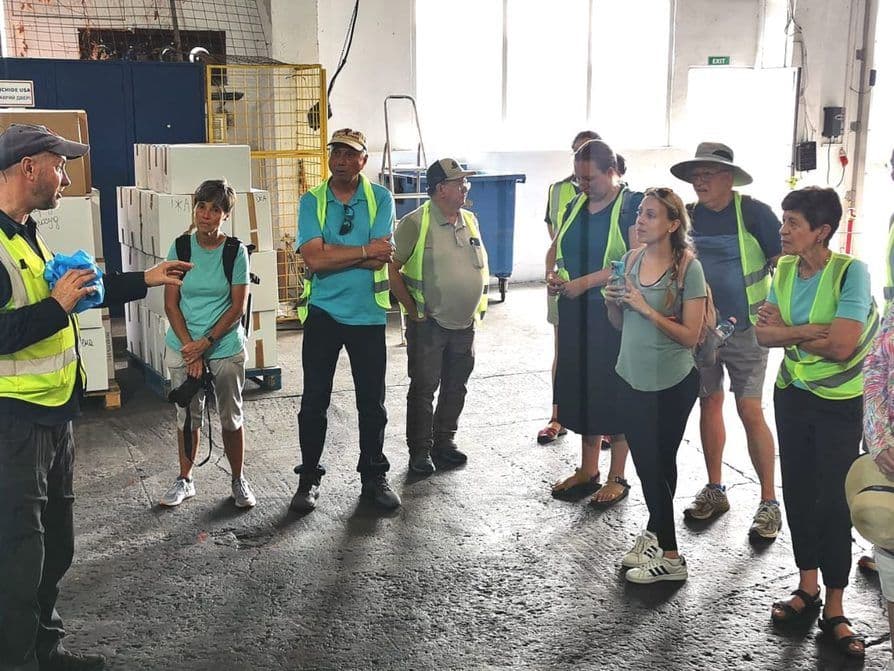 On the behalf of NOROC, we have procured a truck of food and RTWF will include milk. This will create 3 trucks of aid to be sent to orphanages and family friendly NGOs across Ukraine.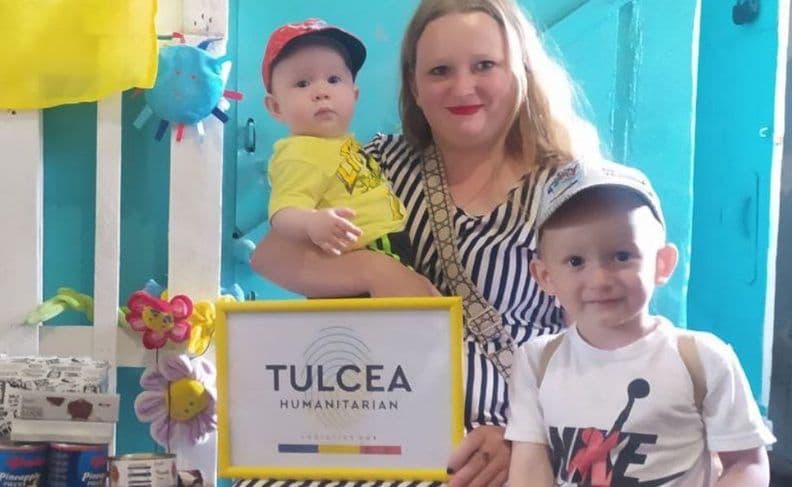 Thank you, ISOA!
On Tuesday, June 6, International Stability Operations Association (ISOA) and RTWF presented WPS on the Frontlines: The Women of Ukraine's Fighting Units.
We're honored to provide a platform for Ukrainian women fighters to share about their experience, and we're grateful to be connected to this network of professional world-changers.
Thank you to Michelle Quinn and Howie Lind of ISOA for hosting us and thank you to Claire Russo for her incredible, empathetic moderating!
"The status of women is the status of your democracy."
— Claire Russo, Senior Advisor for USAID's Conflict Stabilization Bureau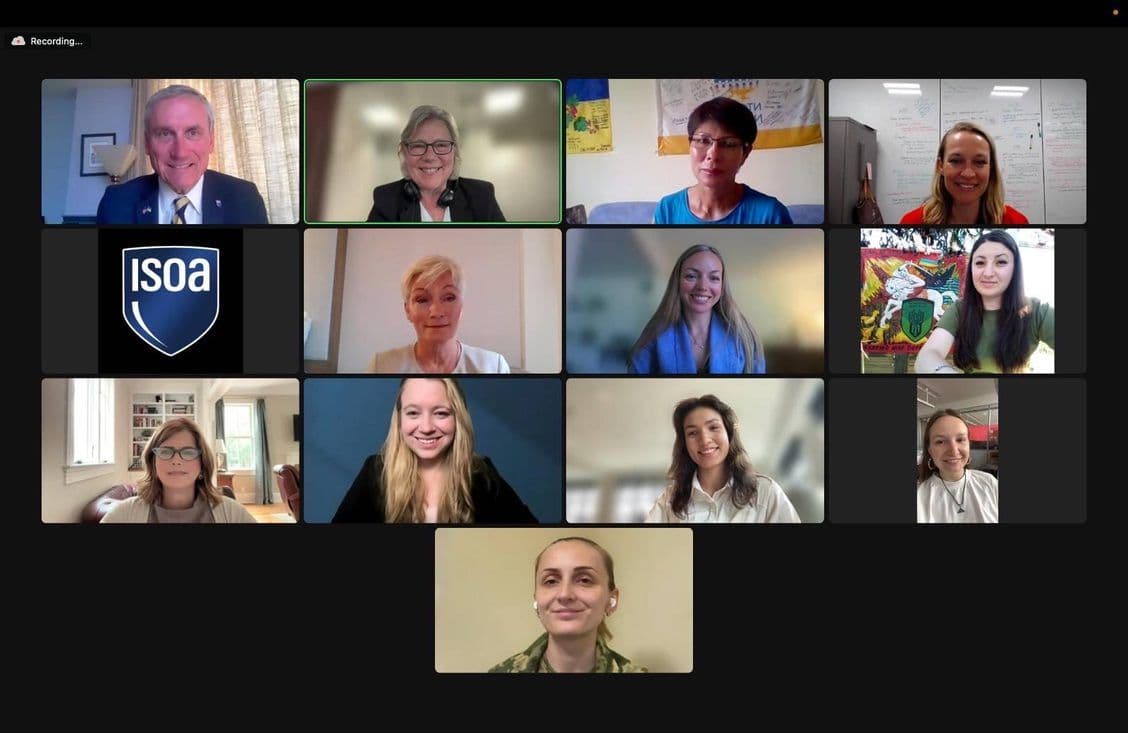 Here are some opening remarks from Tori Hill-Ross, our Director of Strategy, Programs and Outreach and the Women Peace and Security Lead:
"[These panelists] are a concrete reminder of the importance of UN resolution 1325 on Women Peace and Security and how their involvement is improving force readiness, efficacy and understandings of security across Ukraine. Ladies, thank you for being true heroes — resilient overcomers who have saved countless lives, face fear with bravery, and continue to fight on their country and their families. They look toward the day of peace with a profound faith, that freedom will win the day."
Join our Newsletter
If you are driven by curiosity and want to receive updates on our mission, the newsletter is for you.